Japanese Sanrio Letter Sets
Oh my! Sanrio is just about to release the cutest 'Made In Japan' letter sets in Japan! I so hope they are still available when we visit Japan next month. They are just to die for!
There are eight designs in total – Hello Kitty Strawberry, Hello Kitty Mt Fuji, Hello Kitty Pink Bows, My Melody Hearts, My Melody Circles, Little Twin Stars Sakura, Pom Pom Purin Mt Fuji and Kero Kero Keroppi Pond.
I hope I can find them all, but I definitely have favourites. I always love Japanese themed Sanrio letter sets, so as you can imagine, I loooooove the new Hello Kitty Mt Fuji design: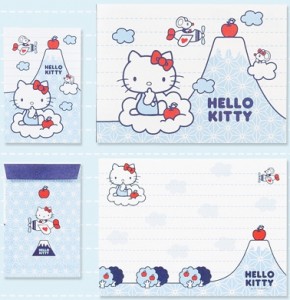 And, of course, you can't go wrong with sakura and Little Twin Stars! How sweet is this: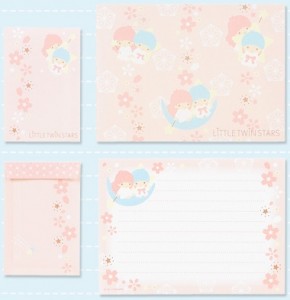 And finally, Keroppi. Keroppi was one of my favourite characters back in the early 90s when I was still at school, so I will always have a soft spot for him. It's a shame they don't make many Keroppi things anymore. But that's all the more reason for me to find this super cute letter set! 🙂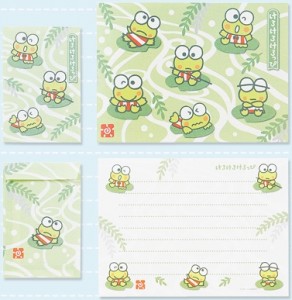 You can find more details about these adorable new Sanrio letter sets and pictures of the other five designs at Sanrio.co.jp
Which one is your favourite?