Disney Sticker Sacks
Today I needed a bit of a de-stress, so I thought I might put away my latest Disney sticker sacks. I got these from various sources over the past month or so. And I just thought they were so cute that I had to share them with you. 🙂
There are six Disney sticker sacks in total: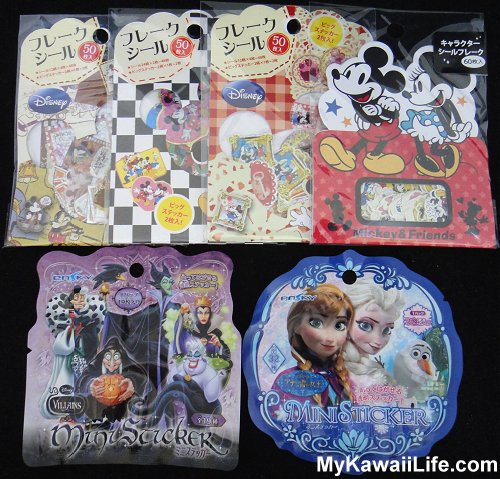 The first three are from the same brand. They were released exclusively in Japan, I think by one of their 100 Yen shop chains, but I'm not sure: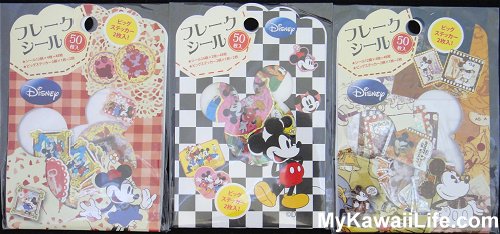 I've actually been looking for the sack on the right for over a year now as I just love its vintage style. I was so happy to finally find it and was pleasantly surprised to discover there were other sacks in the series as well. I wonder if I've missed any others!
The fourth sack was released by Kamio. I always love Kamio's Disney sticker sacks and this one is no exception.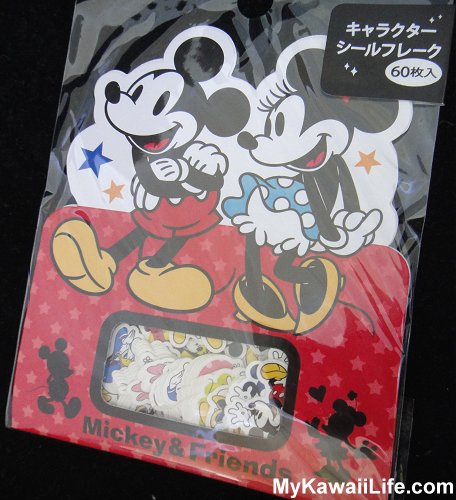 The sticker flakes themselves are a little smaller than I had expected, but still super cute!
The final two sticker sacks come from another Japanese company called Ensky. They often seem to release packets of 'mini stickers' but finding them is extremely difficult. I'm sure I've missed loads of them!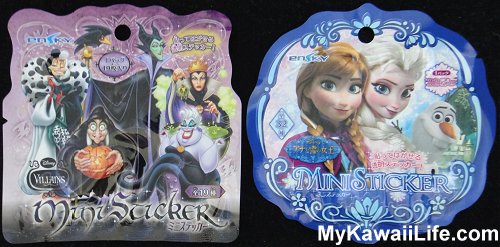 I love Ensky sticker sacks, but unfortunately, they are quite expensive (usually around 300Y). Each sack usually contains between around 20 and 35 designs but only one of each. Still, who can resist Frozen sticker flakes, right? 🙂
I love these new additions to my Disney sticker flakes collection and sorting through them today has certainly put me in a better mood. I hope you've enjoyed looking at them too. If you do like these Disney sticker sacks, I'd appreciate it if you could please pin them to Pinterest. Thank you!