Mind Wave Favorite Sticker Sacks
Lately, I have been sorting and organising my kawaii sticker flakes collection. And believe me, it was about time! Everything was a mess and I had completely lost track of what I had. The only problem is, whenever I go through my sticker flakes, I have this really bad habit of buying more. I guess it's inevitable! Lol.
Today I thought I would share a few of my new sticker sacks with you. They are from Mind Wave's 'Favorite' series of sticker sacks. The first four follow a stationery theme.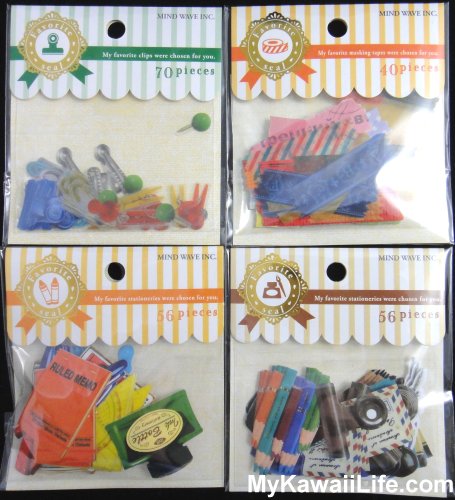 The back of the sacks show you the designs inside: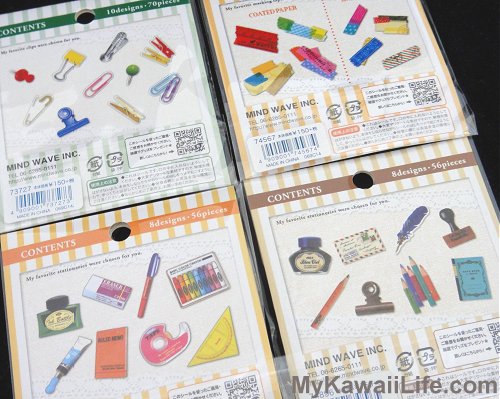 It's hard to choose a favourite, but I think I like the top two best. They look more fun to use for decorating pen pal letters. The clip stickers (top left) are a little on the small side though.
The themes of the other four sacks are a little more varied: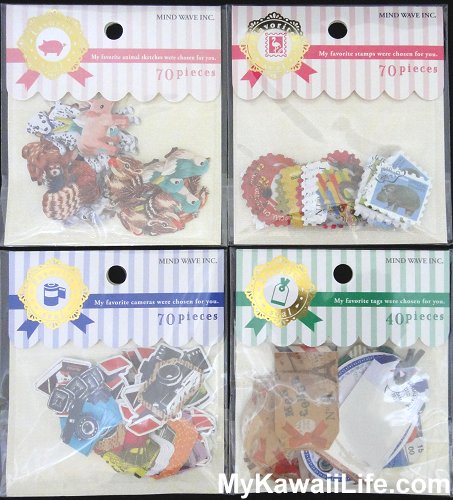 From top to bottom, they are Favorite Animal Sketches, Favorite Animal Stamps, Favorite Cameras and Favorite Tags. Again, the back of the sacks show the designs inside: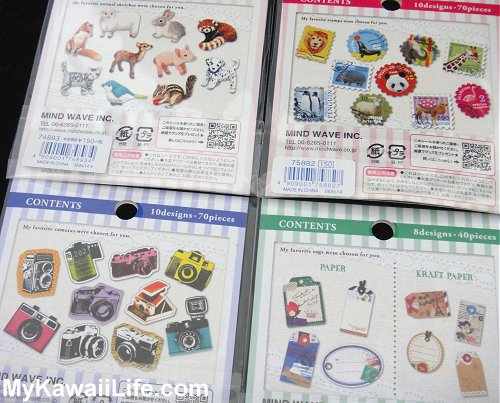 My favourite is definitely the animal stamps. Who doesn't like stickers that look like postage stamps! 🙂 I do love the little bunny rabbit sticker flake in the animal sketches sack too.
These are just a handful of my new sticker sacks. As I get more organised, I will share some more of them with you. If you collect sticker flakes and ever want to swap with me, I'd love to hear from you. Just send me a message through the Contact link above. Thank you. 🙂