Hello Kitty Laduree Stickers
I recently received an adorable Sanrio Hello Kitty package from my wonderful friend, Carla. She really spoilt me this one! Inside was a set of Hello Kitty Laduree stickers, a regional Hello Kitty memo pad and a cute Hello Kitty card.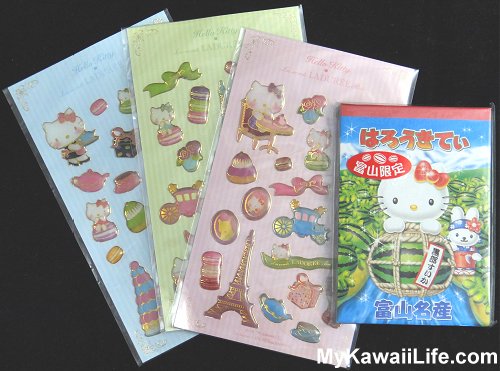 The Hello Kitty Laduree stickers are adorable. They were released by Laduree under license from Sanrio. They are epoxy stickers accented with gold. As far as I know, you can only get them in Japan. They are dated 2011. I love them and am very grateful to have a set for my collection. 🙂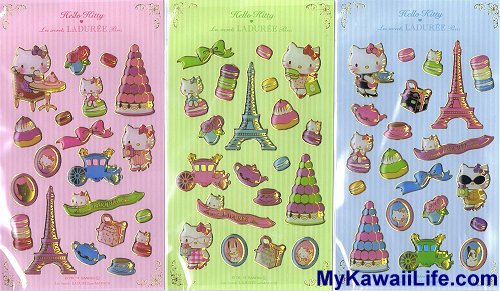 The pink one is probably my favourite, but I keep changing my mind. 🙂
Also in the package was a regional Hello Kitty memo pad dated 2007. Again, these are only available in Japan. Carla knows how much I love Hello Kitty regional items! I don't know why, but I also have a soft spot for fruit themed items, so of course, I love the watermelon theme.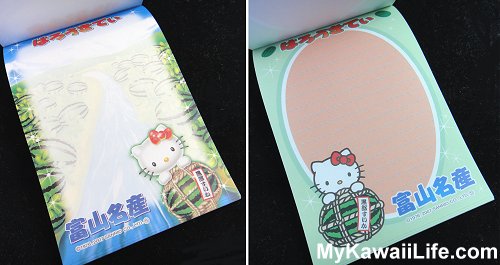 The picture shows the two designs inside the memo pad. They are both cute, but I like the one on the left best.
And finally, there was this adorable Hello Kitty card: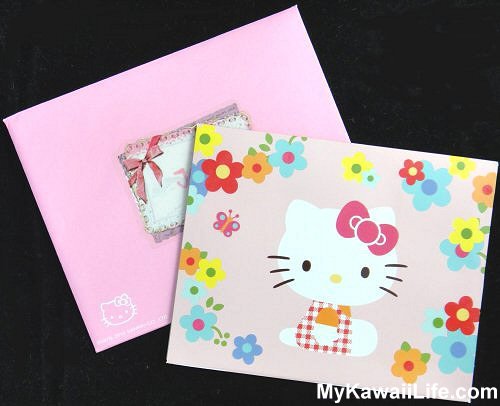 It's actually a pop-up card featuring a cute Hello Kitty garden scene inside.
Thank you so much Carla! I feel very spoilt! 🙂
If you like these Sanrio Hello Kitty pictures, especially the Hello Kitty Laduree stickers, please pin them to Pinterest.