Disney In Kyoto
Regional Hello Kitty goods are abundant in Japan. Everywhere you go, there seems to be Hello Kitty memo pads, phone accessories or towels. And, I love it! But, what about Disney? Regional Disney goods are few and far between so I was thrilled when I found this set of three mini memos pads featuring Mickey Mouse and Friends at Kinkaku-ji (the Golden Pavilion). Disney has been visiting Kyoto!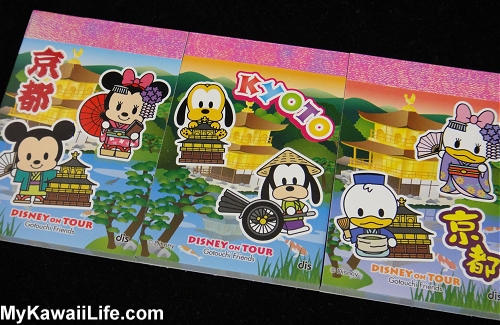 They are part of a 'Disney On Tour' collection of goods released throughout Japan. Sadly, I haven't seen anything else released from this range.
The first memo pad features Mickey and Minnie Mouse at Kinkaku-ji in Kyoto. Both are wearing traditional Japanese attire. Minnie Mouse looks so cute with her red parasol and purple flowers on her head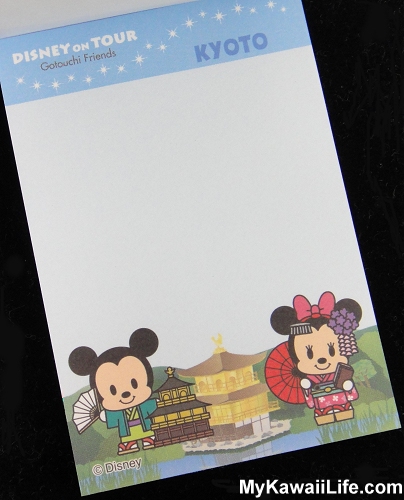 Goofy and Pluto star on the second memo pad. Goofy is pulling a rickshaw while Pluto appears to be climbing Kinkaku-ji.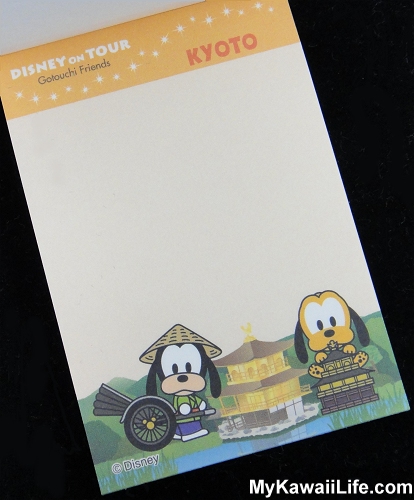 The final memo pad features Donald and Daisy Duck. This would be my favourite design, except I wish they were both smiling a bit more. I love Daisy's kimono (purple is my favourite colour!).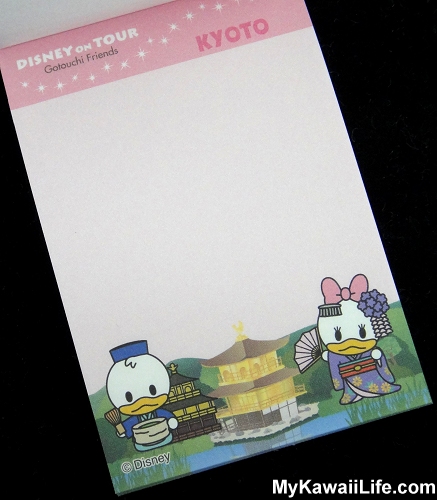 It's always nice to see Disney adapting a Japanese look. I hope they do more of it in the future. Strangely enough, I purchased these Disney memo pads at the gift shop at Ginkaku-ji (the Silver Pavilion), not at Kinkaku-ji. I guess you never know what you might find when you go shopping in Japan! 🙂
I hope you think these are as cute as I do. I'd love to hear which Disney in Kyoto memo pad is your favourite. Please leave a comment below and let me know.