Regional Hello Kitty Memos
I adore Hello Kitty regional stationery. It's not easy (or cheap) to find, but I love it and think it is definitely worth the effort to search for it! So, you can imagine how excited I was when I received this amazing swap in the mail – a folder full of Sanrio memos, including lots of regional Hello Kitty memos from my new friend in Japan!
Unfortunately, I can't possibly show you every single memo she sent (there are too many), but hopefully you will enjoy these highlights.
The first page features nine different mini Hello Kitty regional memos: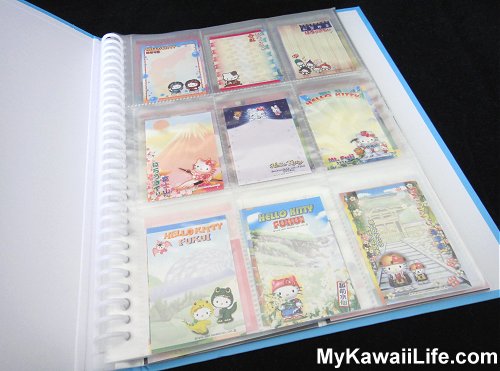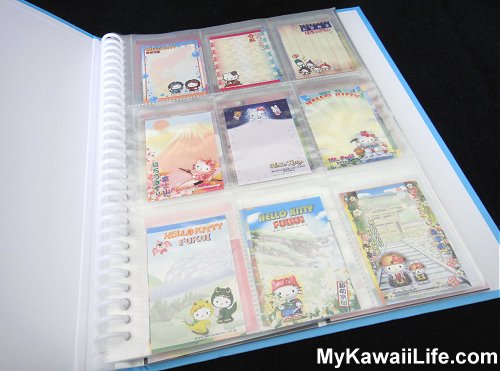 I especially love the one from Fukui in the bottom left corner. Could Hello Kitty dinosaurs be any cuter?
Another page in the album features some of the more recent Sanrio releases: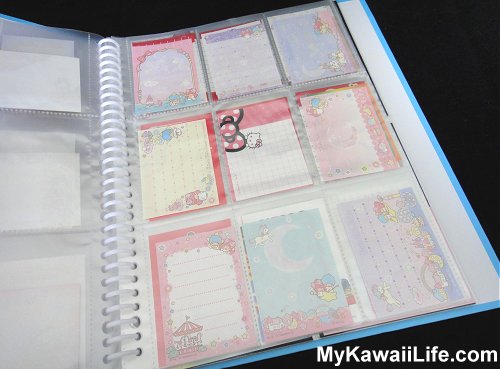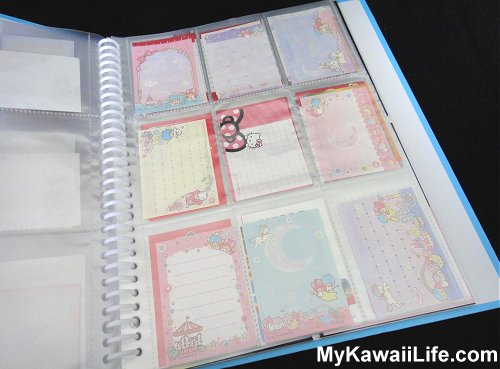 My favourites are the Little Twin Stars memos. I adore this particular range. Now I just have to track down the bigger memos and the letter sets. 🙂
Further along in the album is a page focused on Hello Kitty and Elmo: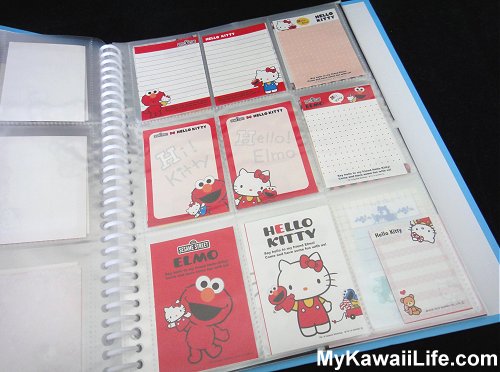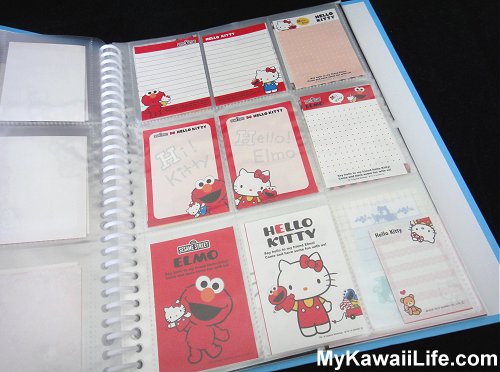 I missed most of this collection when it came out in 2010, so I'm very happy to have some mini memos.
The final page I want to share with you is another page of regional Hello Kitty memos. These ones are a little bigger than mini memos, but not quite as big as regular memos.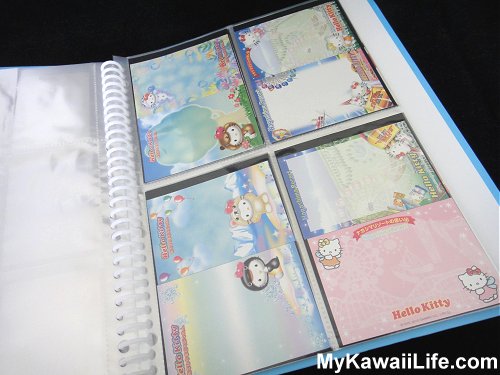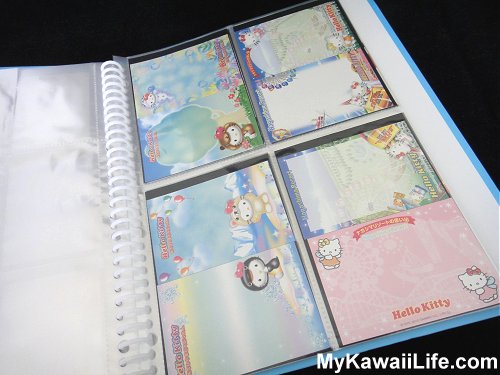 How cute are the sea life ones!?!
As an extra little surprise, she also included three adorable Hello Kitty letter sets: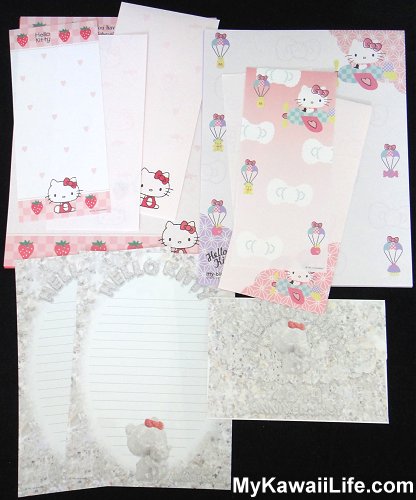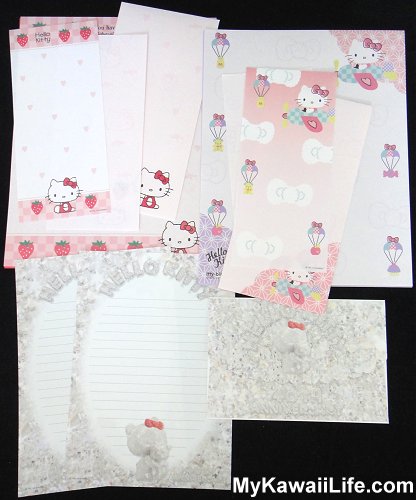 Thank you so much for this amazing swap…especially the Hello Kitty regional memos! I hope you like all the Sanrio goodies I am sending in exchange. 🙂