Books By Me
I have been writing for as long as I can remember. I wrote my first novel when I was just 11 years old. Of course, it wasn't any good, but it was a mammoth effort at the time. Now, I prefer to write about the things that I love so that I can help other like-minded people from around the world tap into their own passions.
I have written three books, all of which are available to purchase as digital downloads so that you can read them today (and not have to pay for expensive shipping).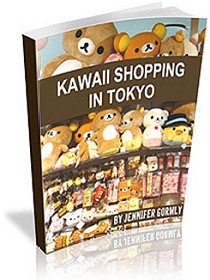 My favourite creation is my guide to Kawaii Shopping in Tokyo. This is my comprehensive guide to all my favourite cute kawaii shops in Tokyo. It features 61 pages crammed full of kawaii gold. It tells you where all of my favourite stores are and how to find them. It even tells you which tourist attractions are nearby so you can easily integrate your shopping into your tourist schedule. So, whether you are looking for Hello Kitty, Rilakkuma, Totoro, Mickey Mouse or just kawaii cuteness in general, if you are visiting Tokyo, then this guide is for you.
Click Here To Get Your Copy Today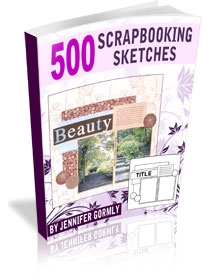 500 Scrapbooking Sketches was my first digital book. I first released it in 2008 and it has gone on to sell over 6,000 copies. As the name suggests, it is a collection of 500 different sketches to help and inspire scrapbookers to create their own scrapbooking pages. The sketches are arranged by how many photos they feature, so it is always quick and easy to find one to match your current scrapbooking project. If you love to scrap and are always looking for new ideas, this is a great place to start.
Click Here To Get Your Copy Today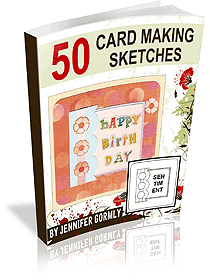 50 Card Making Sketches is similar to my collection of 500 Scrapbooking Sketches. However, each card sketch features at least one example showcasing how it might be used and comes with full instructions on how you can create the card yourself and adapt the design to your own unique style. The collection has been designed for those of you who love to make personalised greeting cards for your loved ones and who are always on the look out for fresh ideas and inspiration.
Click Here To Get Your Copy Today
I have put a lot of time, effort and love into all three books and I work hard to make sure that they are the best that they can be. All of them come with 60 Day no-questions-asked money-back guarantees, so if you try them out but don't like them, I will happily refund your money to you.
If you have any questions or suggestions about any of them, I would love to hear from you. I'm always happy to help whenever I can.