We're Going To Japan
I'm so excited! We have just booked flights to Japan! It all happened so quickly. A flight special came out late last week and next thing I know, we are going to Japan for 2 ½ weeks in September. I can't wait!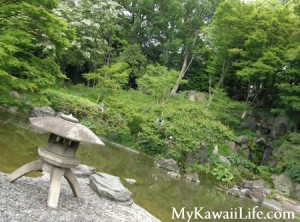 And to make things even better, my flickr friend, Ellen, will be in Japan at the same time so we'll be able to meet up and do some serious kawaii shopping together!
I imagine I will spend most of the next two months planning our trip. I have been to Japan many times already, but there are always new things to see and places to go. It's just so hard to decide.
At the moment, we think we might spend some of the time in Kyoto. We have been there before on several occasions but never actually stayed there. We thought this might be a good opportunity to see some of the things we missed. It's also a good base for day trips to Okayama, Osaka and Kanazawa. But I have lots more planning and reading to do before we decide for sure.
Stay tuned for more updates! 🙂