One Point Kawaii Stickers
Today I thought I might introduce you to an adorable range of kawaii stickers from Japan, but first I wanted to apologise for my absence. I am currently recovering from surgery so I haven't had a chance to blog. It's good to be back though. 🙂
Anyway, the stickers I wanted to share with you are from a company called Premium. From what I gather, they are either owned by or are associated with popular kawaii company, Mind Wave. I first discovered these stickers in Japan in 2012 and I fell in love with them. They are just too cute! So, on my 2013 trip, I picked up another fifteen sheets.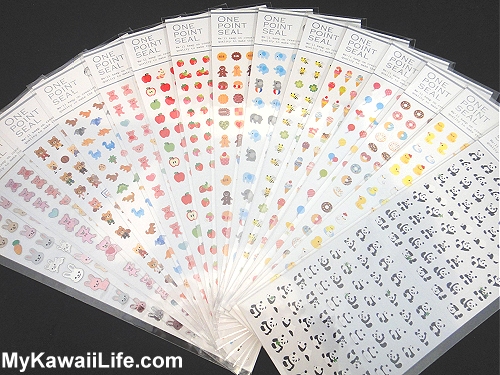 These kawaii stickers are part of the Premium Simple Collection and are called 'One Point Seal'. The name is a little unusual, but I assume that the 'One Point' refers to the fact that the individual stickers on these sheets are tiny. Each sticker is less than 1cm (3/8 inch) tall.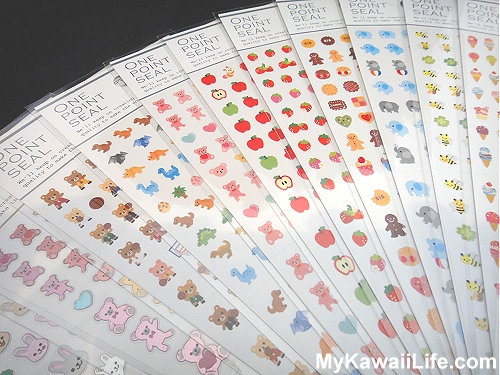 I think these kawaii stickers are generally intended to be used to decorate calendars and planners (a popular activity in Japan) but I think they would also be great for decorating letters. The only problem is that they are so cute that I can't bring myself to actually use them. I guess next time I will have to buy duplicates!
I won't put pictures of all of them here, but I thought I would share a few of my favourites. The first features cute little kawaii elephants.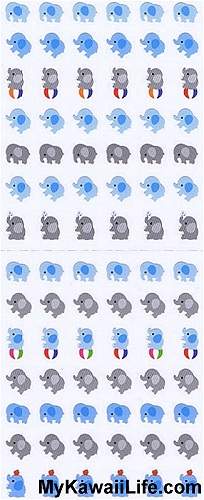 The next features cute little pastel-coloured teddy bears and love hearts.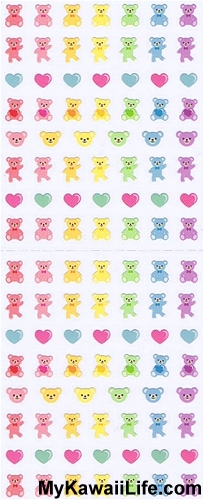 And, last but not least, are some cute little apple stickers. I just love the little worms!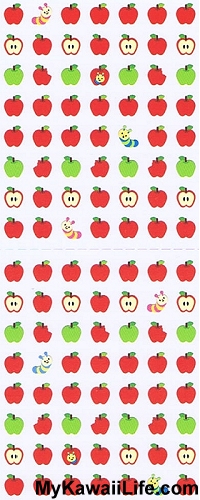 Sadly, I have yet to find anyone online who is selling these stickers. However, if you are in Japan, you can find them in lots of kawaii shops. Your best chance, though, is to visit a branch of Tokyu Hands. Every branch I have been to seems to keep them in stock.
If you like these kawaii stickers, please pin these pictures to your Pinterest. I'd really appreciate it. 🙂