Hello Kitty Meets The Simpsons
Have you heard the news? Next year Hello Kitty will collaborate with The Simpsons for the first time and release a brand new line of products to celebrate the 40th anniversary of Hello Kitty and the 25th anniversary of The Simpsons.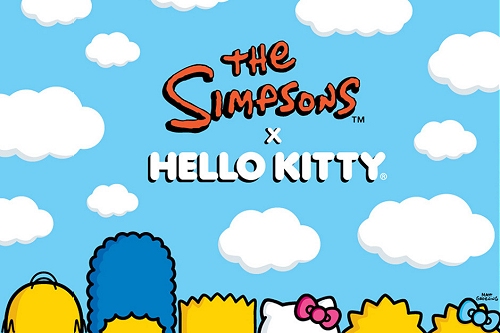 I'm not sure what to make of this announcement. Of course, I love Hello Kitty and I do like The Simpsons (I was a big fan when I was a teenager), but I'm not sure what they will be like together. Still, the picture does look cute so maybe we are in for a real treat. Pity we have to wait so long to find out though. The new line will not be available until late next year.
According to USA Today, the new line of products "will target collectors with limited-edition collectibles, while offering something for all fans." It also suggests that Homer, Marge, Bart, Lisa and Maggie will be cutified (is that a word?) to match the kawaii world of Hello Kitty.
I'm looking forward to seeing what they come up with. I'll let you know if I come across any more updates. In the meantime, what do you think of mixing Sanrio's favourite kitty and the comic world of The Simpsons?