Captain Hello Kitty Memo Pads
Did you know Hello Kitty has gone rogue? Well, at least for the Captain Hello Kitty range she has. I fell in love with these Captain Hello Kitty memo pads as soon as I saw them. I mean, have you ever seen cuter pirates!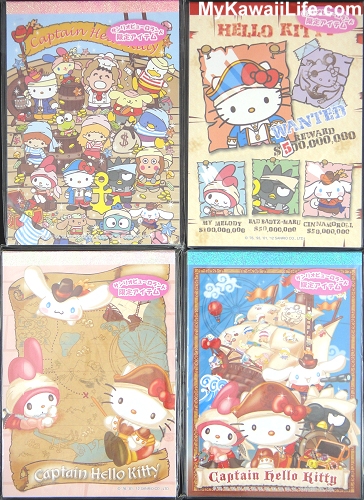 I believe these memo pads were only ever released at Sanrio Puroland in Tokyo, Japan in 2012. Not only do I think they are adorable, but I love how so many characters have been incorporated into the designs. And My Melody makes a great first mate!
Each memo pad has two different designs inside. The first features Captain Hello Kitty with her treasure on one design and the whole pirate crew on the other.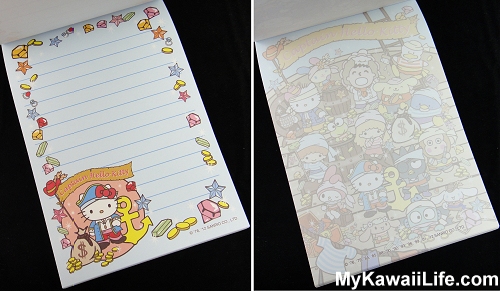 The second Captain Hello Kitty memo pad follows a 'Most Wanted' theme. As you can see from the cover, Hello Kitty, My Melody, Badtz Maru and Cinnamoroll all have a price on their heads. The designs inside feature the same head shots as the cover: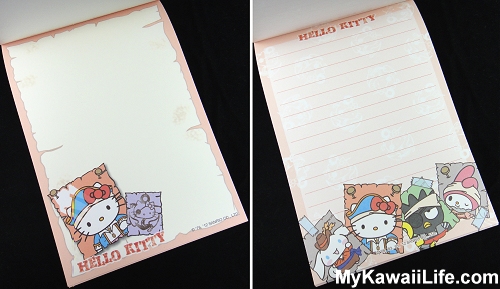 On the third memo pad, Captain Hello Kitty has a treasure map which, based on the designs inside, appears to lead to a huge yellow gemstone.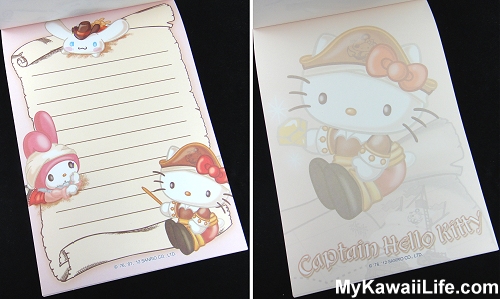 The final memo pad features Captain Hello Kitty, her crew and her pirate ship. If you look closely, you can see her Sanrio crew scattered all over the ship and Cinnamoroll playing look out.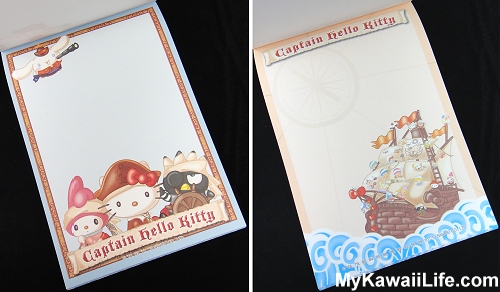 Do you have a favourite Captain Hello Kitty memo pad? I can't decide. I love them all! I just wish they made letter sets with this design! If you love them too, I'd really appreciate it if you would pin them to Pinterest. Thank you so much!