Two Weeks To Japan
I'm so excited. Today is two weeks until we leave for Japan. We've booked our accommodation, got our rail passes, done our pre-trip shopping, arranged to meet up with friends while we are there and have mostly finished planning out our itinerary.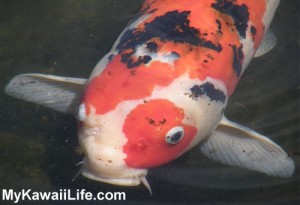 At the moment, our itinerary looks like this:
Day 1: Arrive in Tokyo, travel to Kyoto and squeeze in a little Kyoto shopping
Day 2: Day trip to Okayama
Day 3: Daigoji Temple in Kyoto and afternoon shopping in Osaka
Day 4: Temples of Kyoto
Day 5: Golden Pavilion in the morning and Osaka in the afternoon
Day 6: Takayama
Day 7: Shirakawago and Gokayama before returning to Tokyo
Day 8: Art Aquarium exhibition, Akihabara
Day 9: Studio Ghibli, Kichijoji and Nakano
Day 10: Day with friends
Day 11: Tokyo Disneyland
Day 12: Ueno and Tokyo Disney Sea
Day 13: Sanrio Puroland and Tokyo Sky Tree
Day 14: Kawagoe and Ikebukuro (including Namjam Town)
Day 15: Day with friends
Day 16: Shopping Day
Day 17: Shinjuku Gyoen Garden, Jiyugaoka, Shibuya
Day 18: Kite Museum, then fly home
What do you think? It is still a work in progress but it is the basic plan. We've left out a lot of the major tourist attractions, but that's mostly because we have seen them before.
We're also very fortunate to be sharing a lot of the days in the second part of our itinerary with friends from America. I can't wait!