Letter Sets And Sticker Flakes
Two adorable kawaii letter sets have just arrived in the mail from Japan. They were both released earlier this year by popular kawaii brand, Pool Cool. One is a teddy bear letter set and the other is a panda letter set. They are super cute! But the best thing about them is that they come with matching sticker sacks too!
The teddy bear set features an adorable family of colourful bears and bunnies. It follows a zodiac theme so there are also a few star sign motifs like a cute little sheep and a crab.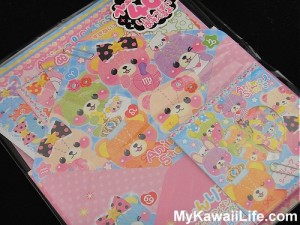 The second letter set features lots of cute happy pandas. I was planning on using this set to write some pen pal letters. After all, who wouldn't smile if they received a letter on this paper? However, I think all my swapper friends are going to want this one for their collection! Perhaps I should have bought two. 🙂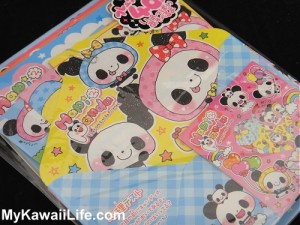 And, of course, then there are the sticker sacks. Each sack contains four different sticker flakes and ten of each. They're a great addition to my sticker flake collection. I can't wait to add them to my albums!

I hope you enjoyed looking at these pictures. I'll share more of my kawaii collection with you again soon.