Tuxedo Sam Memo Pad
Tuxedo Sam was always a favourite character of mine, but even as a child, it was hard to find Sanrio merchandise featuring this adorable little penguin. So, when I spotted a Tuxedo Sam memo pad at Sanseido Stationery in Osaka, I grabbed it. Who could resist that cute face?!?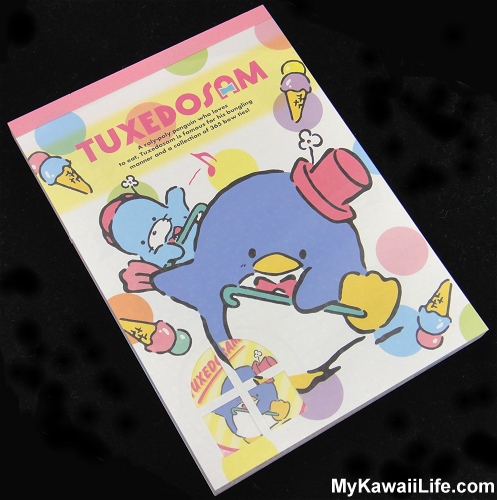 The front cover features Tuxedo Sam, his friend, Chip the seal, and an array of ice-cream cones. The text on the cover reads 'A roly-poly penguin who loves to eat, Tuxedosam is famous for his bungling manner and a collection of 365 bow ties!'
If you look closely, there is also a window in the bottom left corner and you can see Tuxedo Sam peeping through from the memo sheet underneath.
The memo pad features four different designs inside and 25 sheets of each. The first design continues on with the ice-cream theme from the cover. Personally, I love the images of Tuxedo Sam holding an ice-cream cone with so many scoops that it has toppled over and stuck to his head. So cute!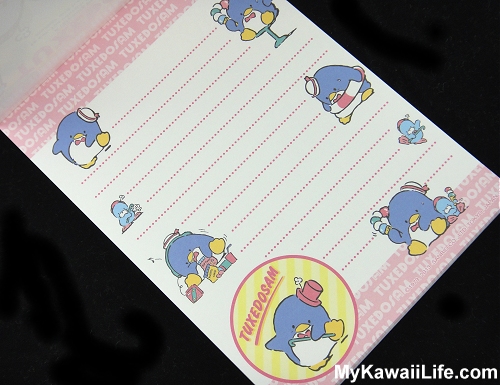 The second design features Tuxedo Sam in lots of different poses across the top and an image of him drawing a picture of himself at the bottom.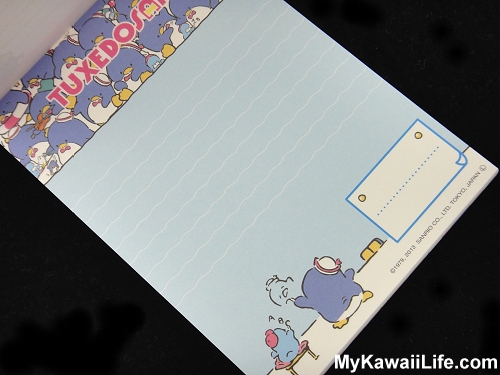 The third design also features lots of images of Tuxedo Sam, but this time, against a pink background. This one just makes me smile.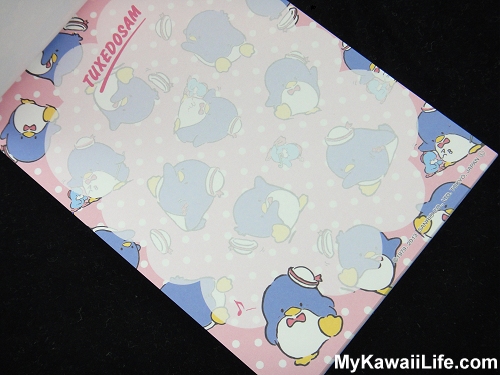 The final design is in two parts. The top half features a large image of Tuxedo Sam while the bottom half features his friend, Chip and an area to write your message.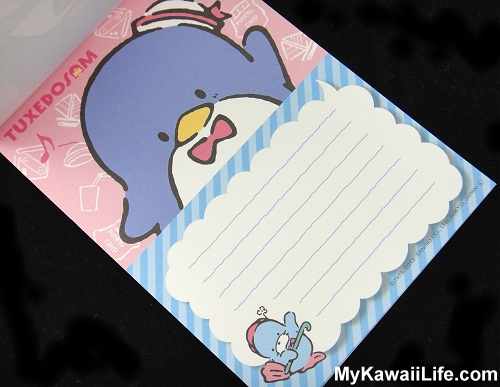 The back of the memo pad even features instructions for the optimum way to fold your memos once you've written your message.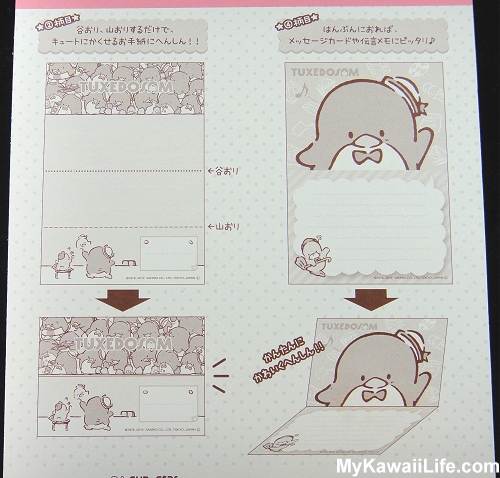 I hope Sanrio will continue to release more stationery items featuring Tuxedo Sam and his friends. I will certainly be on the look out for them. If you think this memo pad is as cute as I do, please pin it to Pinterest. 🙂