Rilakkuma Pocky
I discovered Rilakkuma Pocky in Japan. Well, technically they aren't actually pocky, but they follow a similar concept. I guess it would be more accurate to call them sweet biscuit sticks. And they are yummy! I think the flavour is supposed to be honey, but I'm not sure.
Sadly, I didn't take any nice pictures of the pack I bought in Japan. However, I recently found a box here in Sydney. I couldn't help buying it, so I took photos of it instead. 🙂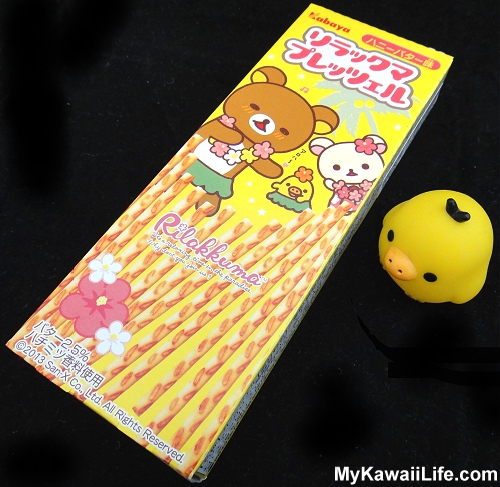 As you can see, the box featured the recently released Hawaiian Rilakkuma theme. It's one of my favourite Rilakkuma themes. It's just so cute!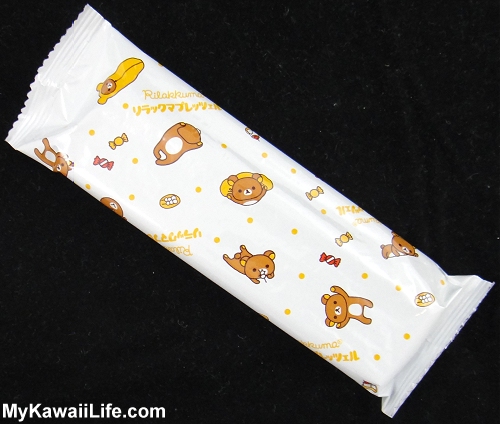 Once opening the box, I discovered that even the plastic packaging inside features Rilakkuma and his friends. These images are from much older themes though. I like the one with Rilakkuma eating dango.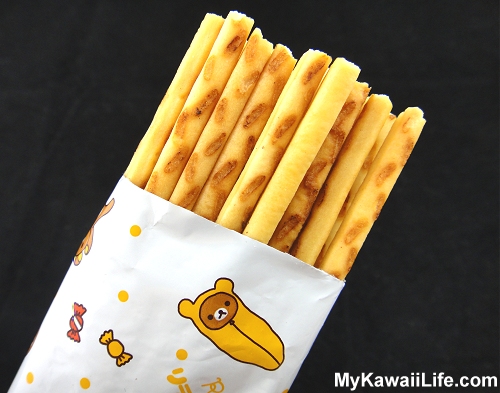 And, of course, inside the plastic packaging is the yummy Rilakkuma Pocky (biscuit sticks).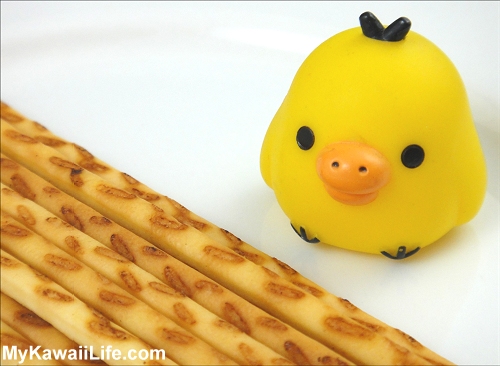 The sticks have an interesting grain pattern on them. They don't really seem to serve any purpose, but I guess it does make them look more interesting.
And now all that's left to do is eat them. 🙂
I did have a look back through my photos from Japan and discovered I did take one quick picture of the box I bought in Japan after all. It isn't nicely framed, but I thought you might like to see it anyway. It features a different theme to the box I bought in Sydney. Instead of a Hawaiian theme, it features the Rilakkuma 10th Anniversary theme – Rilakkuma Wonderland.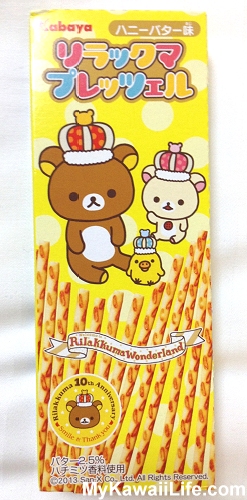 If you ever get a chance to try Rilakkuma Pocky, I highly recommend them. They are sweet, but the flavour it not particularly strong so they aren't overwhelming. The only real problem is that it's too easy to eat the whole box at once.
If you like Rilakkuma Pocky, please pin my photos to Pinterest.