Hello Kitty At Ginkaku-ji
Yesterday I wrote about our visit to Ginkaku-ji, otherwise known as the Silver Pavilion. So, today I thought I would share my favourite Ginkaku-ji souvenir – a Sanrio memo pad featuring Hello Kitty at Ginkaku-ji.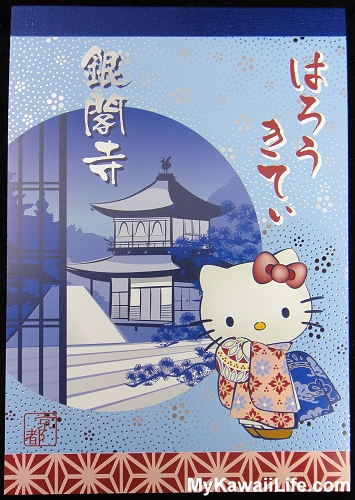 I adore this memo pad. The cover features Hello Kitty dressed in a beautiful kimono standing by the Silver Pavilion. Even the sand mound and sand mountain feature in the image.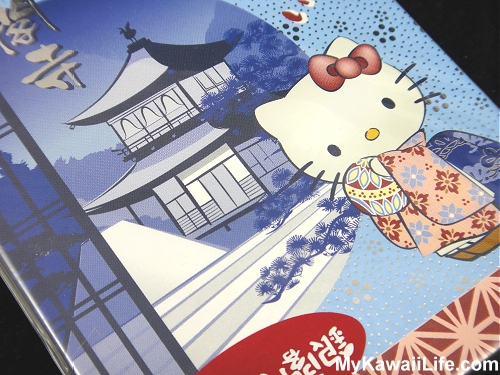 As you can see, the image is set at night time and shows the silvery appearance of the roof of the Silver Pavilion when the moonlight is reflecting off it.
Sanrio released this memo pad exclusively in Japan. I have only ever seen it in the Ginkaku-ji gift shop, but you might be able to find it at other attractions around Kyoto. It is dated 2008, although I purchased it in 2013.
Inside the memo pad are four different Japanese Hello Kitty designs. The first features Hello Kitty in her kimono against a floral blue Japanese background.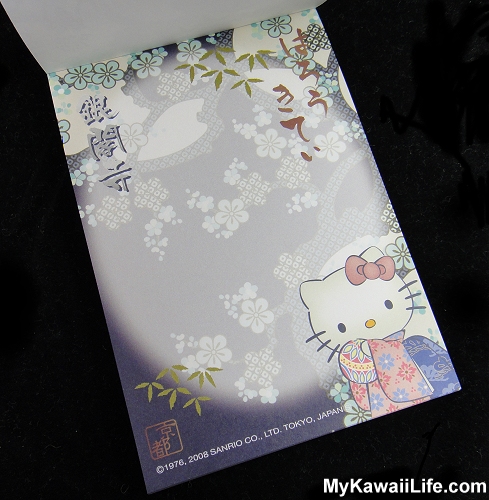 The second design features Hello Kitty in a different kimono. She is admiring the view of Ginkaku-ji and standing against a background of orange flowers. I think this is my favourite design as it actually features the Silver Pavilion.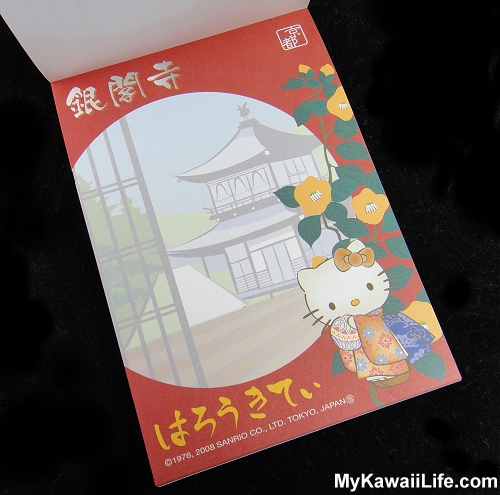 The third design features Hello Kitty in a more under-stated kimono against a light blue background. It's hard to see from the photo but there is a Japanese style artwork in the background.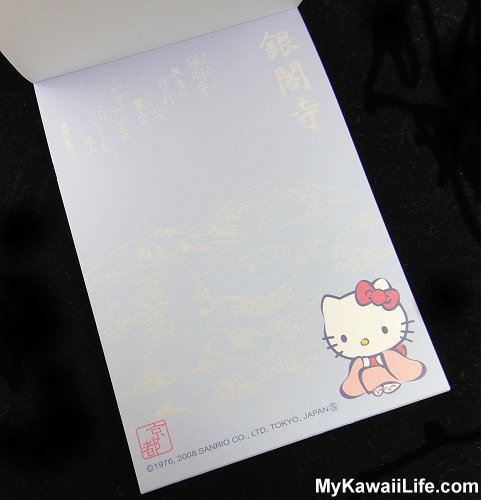 Hello Kitty is back in her original kimono for the final design. This time, she is standing against a Japanese-style floral background. I love this design too. But then again, I love almost any design featuring Hello Kitty in traditional Japanese attire. 🙂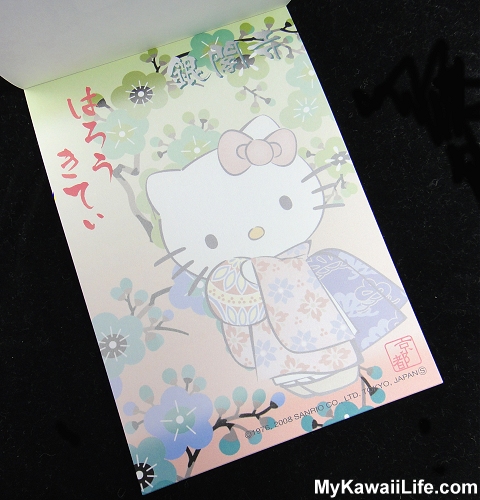 There were plenty of other souvenirs to choose from at Ginkaku-ji, but I thought this Hello Kitty memo pad was just perfect. If you love the designs as much as me, please pin these pictures to Pinterest.