Q-Lia Boxed Memos And Sticker Flakes
I am still unpacking from our trip (I know, I'm slow!) so today I thought I would share another of my cute kawaii finds with you. This time, they are sets of little boxes that were released by popular kawaii brand, Q-lia: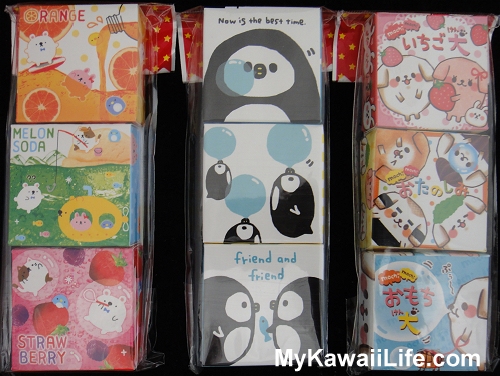 Each set comes with three adorable little boxes. The top box contains scented beads (is that what they are called?), the middle box contains kawaii stickers flakes and the bottom box contains a mini memo pad.
The first set follows a fruit theme and has a very strong orange citrus smell.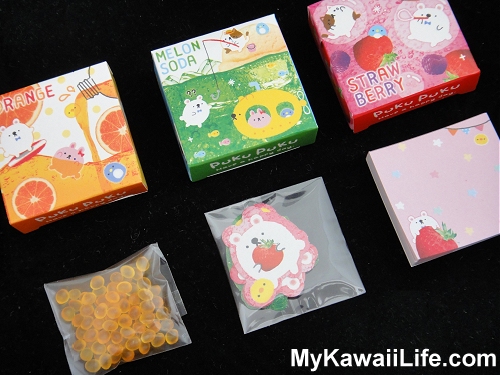 The second set features some adorable penguins. This is probably my favourite set. I love the little memo and the sticker flakes are so cute. I'm not sure what the scent is supposed to be, but it smells kind of like bubble gum.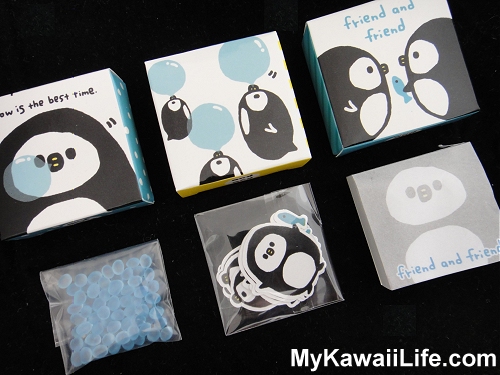 The third set features some cute little dogs with floppy ears and smells like strawberries.

Each set was 262Y each. I'm not sure if it's good value for money (especially since I don't know what I will do with all the scented beads) but that's okay. They are just too cute and I think the sticker flakes will make a nice addition to my collection. It's a shame there are only two designs in each set though.