New Sentimental Circus Collection
Sentimental Circus is my favourite character from San-X so today I thought I would share some of the latest range with you. I picked these items up in Japan last month, but I'm sure anywhere that sells San-X will have them in stock soon.
I love this range. The style is just gorgeous! Of course, it helps that my favourite colour is purple. 🙂
First up is a collection of memo pads – 2 regular sized memo pads and 4 mini memo pads. The large memos each have five different designs inside and twenty sheets of each while the small memos each have two different designs inside and fifty of each.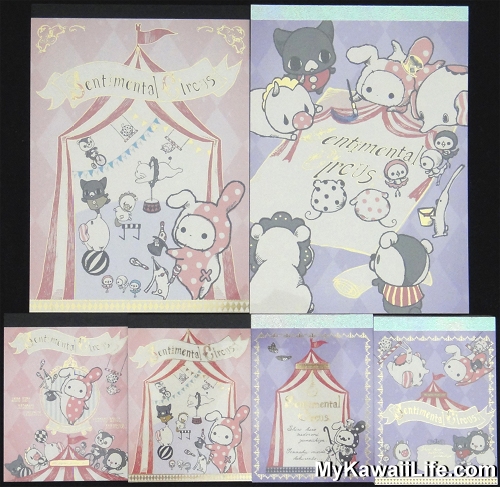 Some of the memos feature Shappo with a moustache. I'm not really into the latest trend of putting moustaches on everything, but it does look quite cute on Shappo.
The pink memos focus primarily on circus-related imagery. I particularly like the colour scheme used in this line. It adds an element of class and seems to make it even cuter. These are two of the designs from the large memo pad: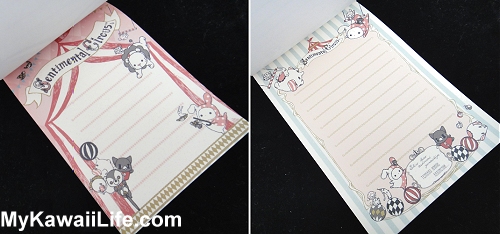 And these are two of the designs from the pink mini memo pads.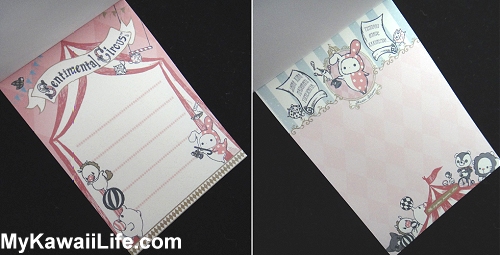 The purple memos follow an artistic theme. They feature several images of Shappo and his friends painting Sentimental Circus posters. I adore this line. It's just so cute! These are two designs from the large memo pad: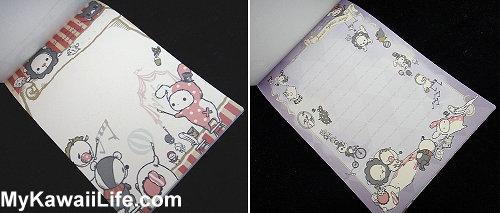 I particularly like all the animals falling asleep from all their hard work. 🙂
And these are two of the designs from the purple mini memo pads.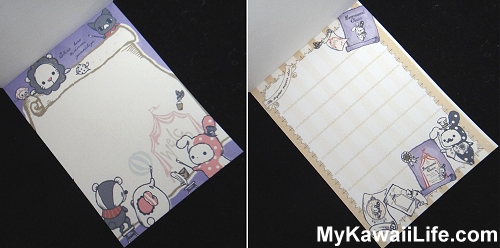 The large memo pads also come with sticker sheets. Yay! More cuteness. 🙂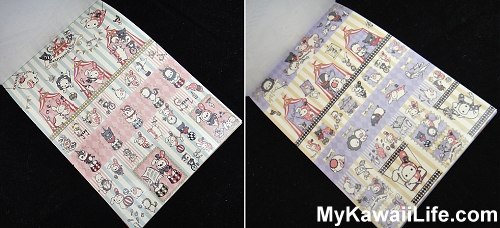 Of course, memo pads are not the only items San-X released as part of this Sentimental Circus collection. They also released letter sets, notebooks, pens, plush toys, towels and other stationery and household items.
They also released two new sheets of stickers with the gold accenting.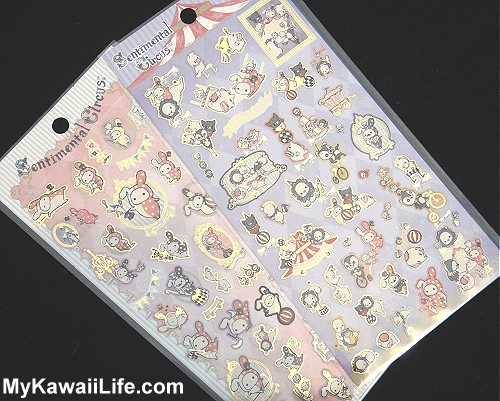 And some adorable little tins. There are eight different designs in total, but this is the one I choose. I like the artistic theme.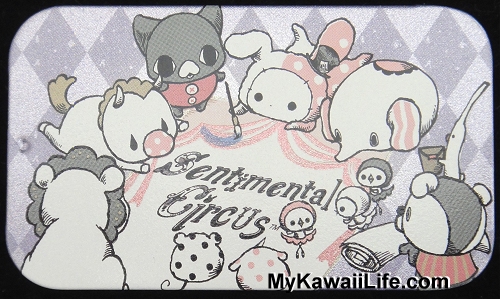 It's even cute on the bottom.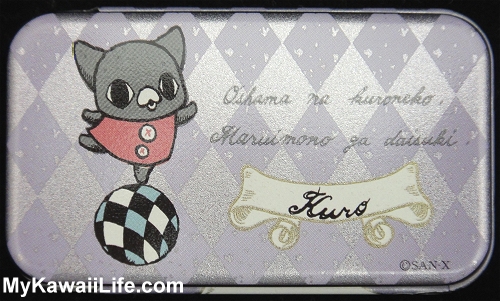 Of course, I won't be able to fit very much inside (it's too small), but I'm sure I'll find some use for it. 🙂
I'm looking forward to seeing the next Sentimental Circus collection from San-X. I have yet to see one I didn't like. 🙂 If you like this Sentimental Circus collection, please Pin this to your Pinterest boards and share this with your friends. Thank you.