Christmas Gifts From Japan
Many of the Christmas gifts we gave this Christmas were gifts we found in Japan. As you saw yesterday, many of them were chocolates and candy from Japan, but that's not all we brought back. Our suitcases were filled with lots of other goodies too.
For example, one of our nieces likes stationery and paper items, so we found this washi paper storage box for her: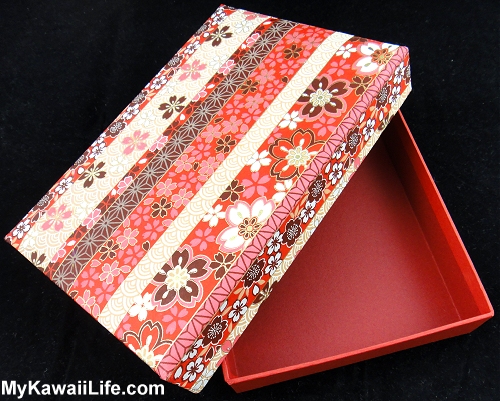 We found this in Takayama and I just thought it was perfect for her – a little piece of traditional Japan combined with functionality. The lid is made from red washi paper with gold accents. Her favourite colour is red, so it was a good match. We then filled it up with other, smaller stationery items we found throughout Japan.
The stationery items included a Rilakkuma mini memo pad, animal-shaped paper clips, a sakura memo pad (also from Takayama), kawaii correction tape and a few other bits and pieces. One of my favourite items was this set of rose pencils: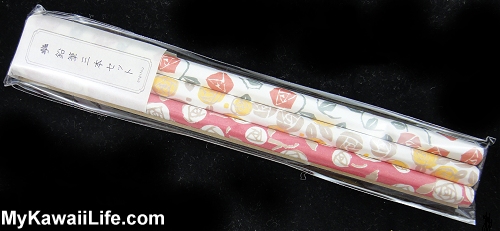 I found these at the Shibuya branch of Loft. I thought they were very elegant and sophisticated so I hoped my niece would like them.
Another item we found for her that I particularly liked was a little set of drawers: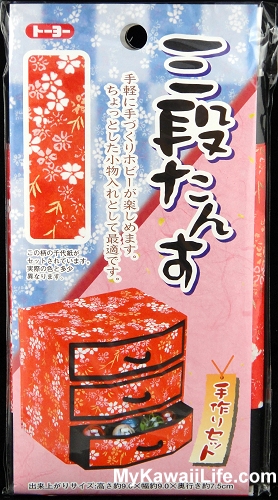 I found these at Aeon. They feature a traditional Japanese red floral design. They come flat, so there is a little bit of assembly required. I hope they turned out well. 🙂
While on the look out for stationery items, I was also searching for cosmetics for my soon-to-be 18-year-old niece. It's not an easy thing to do when you aren't familiar with the brands and you can't read most of the labels. Lol. Still I found some little things that I hope she liked.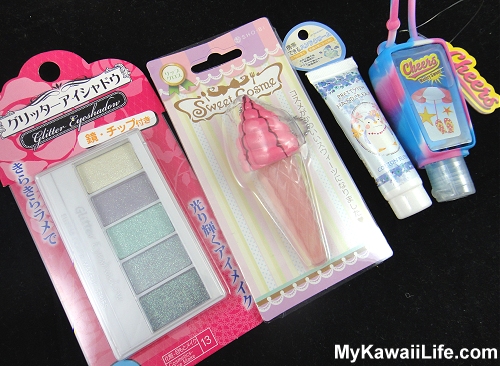 From left to right, we have glitter eye shadow, pink nail polish in an ice-cream cone key-ring (so Japanese!), hand cream and hand sanitiser. I put these all in a pink sakura bag we found in Kyoto, but I forgot to photograph that. 🙁
Another item I found for her was this sweet pair of tweezers: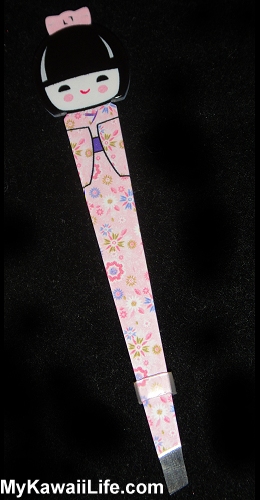 This was another find from Takayama (can you tell we did a lot of shopping there!). I thought the pink geisha theme was cute. I later discovered she needed tweezers, so I guess it was a good choice. 🙂
For my youngest niece, I was hunting for hair accessories. There is a huge range of all sorts of hair accessories available in Japan. I've never seen so much choice anywhere else. But I was looking for something that was just perfect, so I was pretty fussy. In the end, this is what I chose: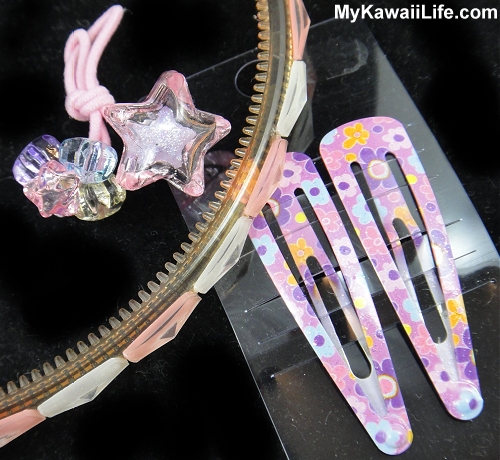 I thought they were all very pretty, especially the hair band. I think my niece liked them too. 🙂
We brought a lot more gifts back from Japan. Unfortunately, I only photographed one more of them – a Disney calendar from Tokyo Disneyland for my sister-in-law: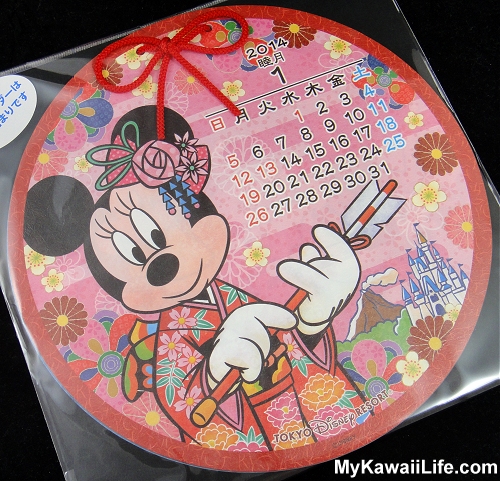 Like me, my sister-in-law is a Disney fan. I thought this calendar was just stunning and I love the Japanese theme. Of course, Minnie Mouse in a kimono on the front is what first grabbed my attention but the designs on the other pages are amazing too.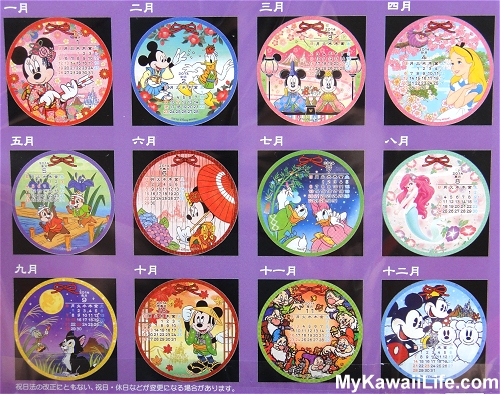 I wish I had picked one up for myself now!
I guess that brings us to the end of my Christmas gifts from Japan photos. Other gifts we brought back include Disney stationery items, glasses cases, a pot holder from Tokyo Disneyland and more. If you like any of these gifts, please Pin them to Pinterest.