Sentimental Circus Jigsaw Puzzle
One of my favourite things to buy in Japan is jigsaw puzzles. I know jigsaw puzzles are not the first thing that come to mind when you think of shopping in Japan, but I have loved jigsaws since I was a child and the puzzles in Japan just do not compare to anything I can find here. The quality is great and the range of designs is amazing.
Jigsaw puzzles seem a lot more popular in Japan than anywhere else I have been. There are always a lot of super cute Disney puzzles with amazing artwork to choose from. I usually come home with two or three new Disney puzzles (usually with Winnie the Pooh or Stitch). I just can't help myself. 🙂
Disney isn't the only company represented on puzzles though. There are lots of Sanrio puzzles, Snoopy puzzles and even Studio Ghibli puzzles. And, on my last trip, I was even lucky enough to find an adorable San-X Sentimental Circus puzzle that I just had to have: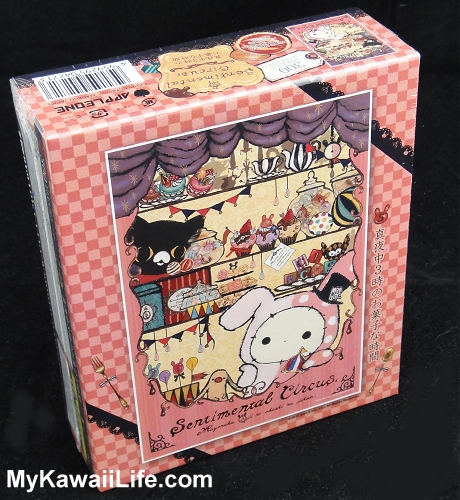 It's a relatively small puzzle, with only 300 pieces (a lot of them are 500 or 1000 pieces) but it is so cute! And the completed size is perfect for hanging on the wall. I thought it would look perfect on the wall in my office, in my crafts and penpalling space so I also purchased a white puzzle frame for it. I think it looks great!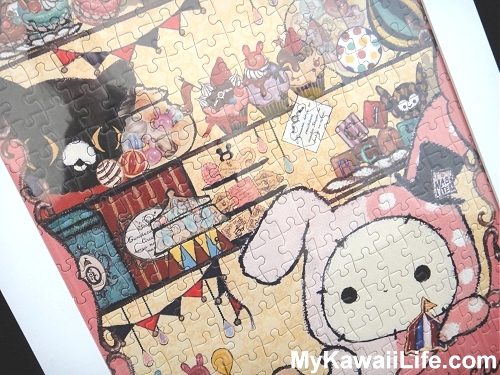 I wonder what designs I will find on our next trip. I'd love to find a San-X Sumikko Gurashi puzzle, but I guess I will just have to wait and see.