Sanrio Character Ranking Promotion
The Sanrio Character Ranking promotion began in September while we were in Japan. Sanrio released 20 new sets of characters and asked consumers to vote on their favourites. These characters were released on sticker sheets and plastic folders and were available in most Sanrio stores. I guess when the voting is finished they will announce the most popular characters and release more goods featuring them.
*** Please note: This will be a picture intensive blog post ***
I like most of the new characters, although I don't think they really look like Sanrio characters. They look more like characters San-X would release. What do you think?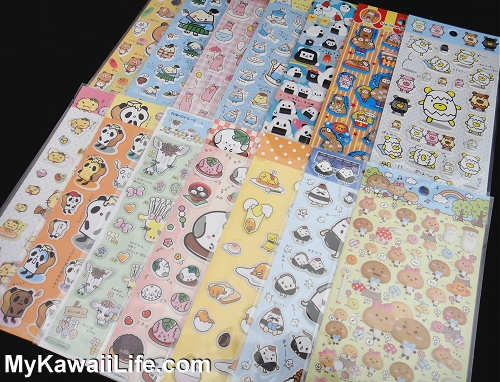 I purchased 14 of the 20 sheets of stickers available. The others were just a little bit too odd for me. I probably should have bought them anyway. Lol.
Most of the characters seem to a cross between an animal and some kind of food. The first set of new Sanrio characters seem to a cross between kawaii alpacas and hot dogs and other carnival food. Personally, I like the ice-creams. 🙂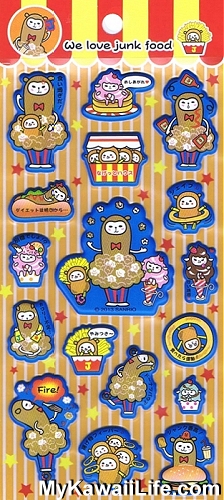 The second set of characters is a cross between giraffes (and other animals) and mushrooms. It's an unusual combination, but Sanrio seems to have pulled it off quite well. I think they are called Enokida Kirin. Actually, this is one of my favourite sheets of stickers from this collection, but I've always had a soft spot for cute giraffes.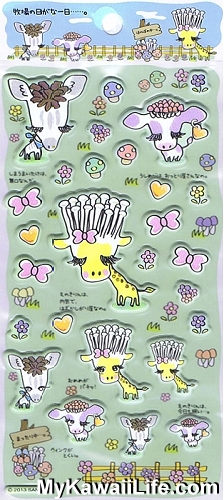 The third collection focuses on panda onigiri (rice balls). Also featured are bunny rabbits, bears, chicks and the cutest little frankfurt character.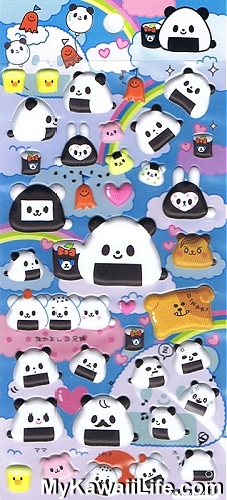 The next collection is another food-related character. I'm not sure what it's called, but I thought this one was particularly cute. I kind of wish they were smiling though…they all look so sad. 🙁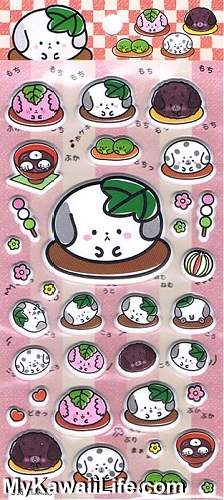 I think this next character is an orange racoon. Its tail is a bit odd, but I think it's a cute character. I like the fruit and vegetables with smiley faces.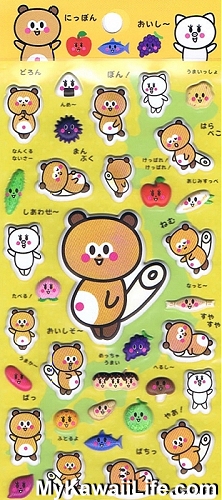 I love this next character. It's a bit strange, but for some reason, I just love it. It's an egg yolk. I particularly like the one using the egg shell as a lounge chair. It just amuses me. 🙂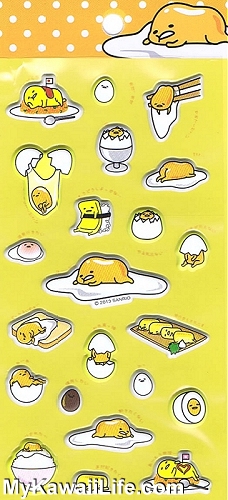 These Sanrio characters are another set of onigiri kawaii characters. Again, it's not the sort of character I would expect to see from Sanrio, but it is very cute, especially the little one in glasses.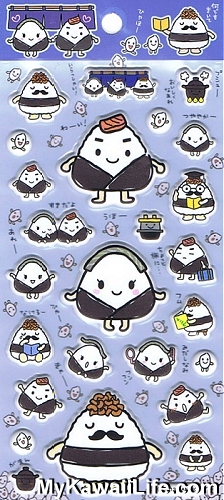 Panda bread also features amongst this new collection from Sanrio. It seems to be going through a whole range of emotions. I never knew anger could be so cute! I also like the toasted one with butter on its head.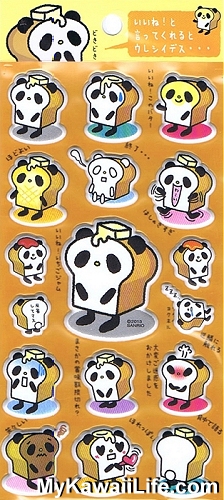 I can't quite figure out what this next character is. It's cute and pink and it obviously some kind of food, but I have no idea what. Do you have any ideas?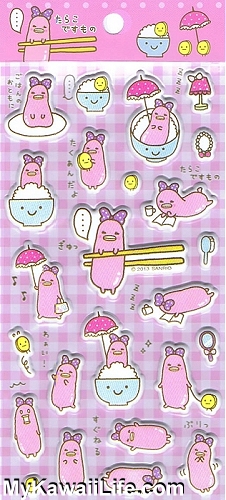 Kawaii cats are always high on my list of favourites, so I particularly like this sheet of Sanrio character stickers. It features the cutest little yellow cat. I think it's called Nyan Neya. I really hope this one gets lots of votes. I'd love to see more products featuring this cat, especially more stickers and perhaps a letter set.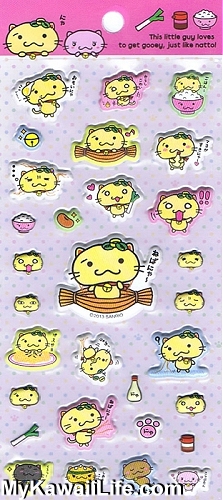 Mt Fuji has always been an important icon in Japan. It has also been featured amongst Sanrio's new characters, albeit as a pudding with a chicken face. I particularly like these stickers too. They make a cute addition to my Sanrio stickers collection but also an unusual souvenir from Japan.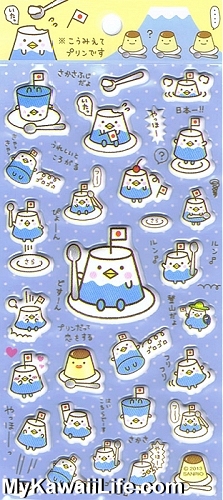 The next characters are a set of egg shell bears. Another unlikely but cute combination.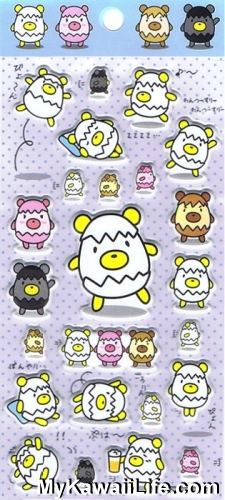 This sheet of Sanrio stickers is particularly Japanese. The characters are supposed to be samurai onigiri. You're unlikely to see cuter samurais than these.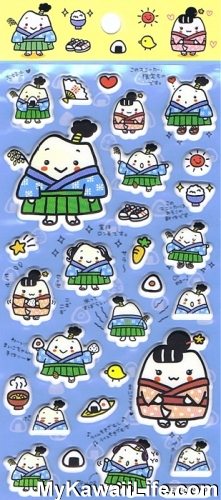 And finally, we come to my absolute favourite from the new collection of Sanrio characters – the mushroom forest characters. These are just soooooo cute! I really hope they release more with these characters. I'd probably buy it all. Lol.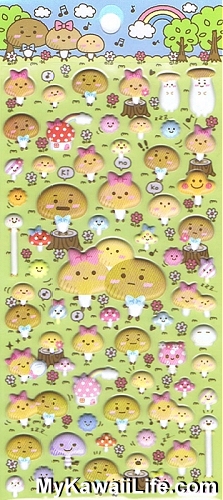 I liked these characters so much, I even bought the matching plastic folder.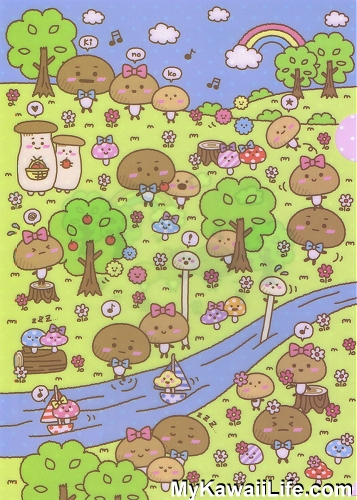 Now you have seen everything I purchased from this new collection of characters from Sanrio. Other characters included a very strange looking geisha, meat heads and more. You can see them all at http://sanriocharacterranking.com/
Which new Sanrio character is your favourite?