Hello Kitty Kimono Memo Pads
My favourite Hello Kitty memo pads are those that are released only in Japan. Most of these are regional releases and tend to feature Hello Kitty either dressed in a kimono in a Japanese setting or dressed as a mascot representative of a particular area of Japan. I love them all!
In my last post, I showed you the two Hello Kitty memo pads that I purchased at Hello Kitty Koubou in Kyoto: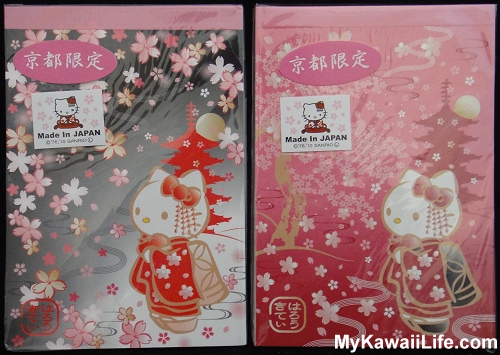 These are two of the most beautiful Hello Kitty memos that I have in my collection and I thought you might like to see the pages inside.
I'll start with the black memo. Inside, there are two designs, both featuring Hello Kitty dressed in a red kimono. The first design has a pink cherry blossoms background: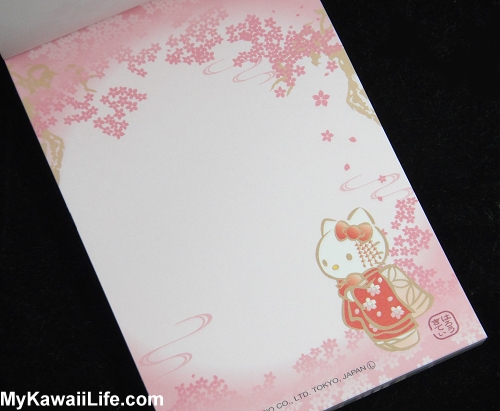 The second design is my favourite. It features a sakura tree in full bloom as well as lots of sakura blossoms.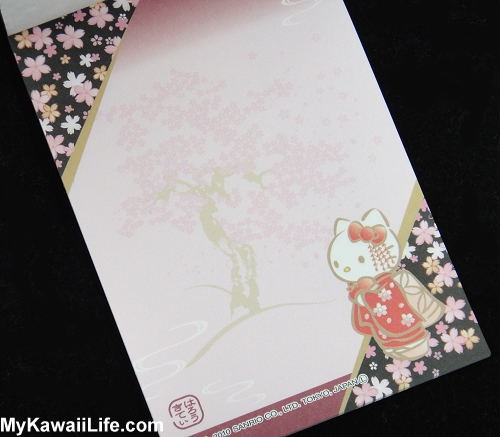 The pink memo pad is very similar to the black one. It also features Hello Kitty dressed in a kimono, but this time it is maroon in colour. There are also two designs inside. The first features Hello Kitty against a background of cherry blossoms: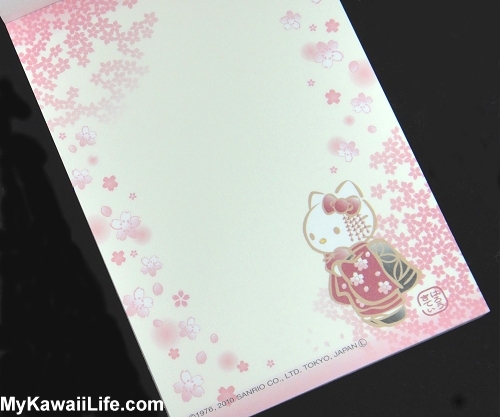 Sakura are also featured prominently in the second design, only this time they are set against a maroon background.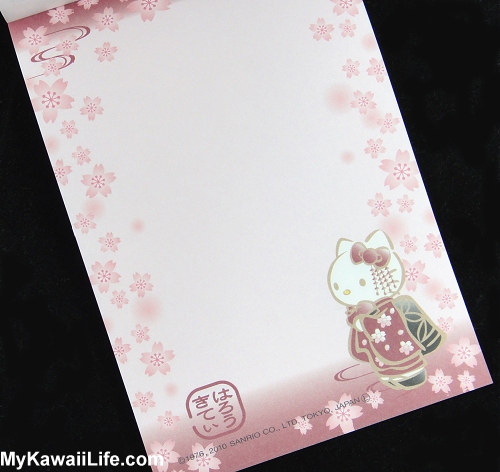 I'd love to know which Hello Kitty memo is your favourite! Please leave a comment in the comments box below.