Bear Cafe Kyoto
Café Bear is a cute little café near Ginkaku-ji (the Silver Pavilion). We stumbled across it quite by accident. We had planned to grab a bite to eat somewhere along the shopping street just outside Ginkaku-ji. However, since there was a big clean-up going on after the typhoon, most of the food places were closed or offering a limited service. So, Café Bear it was.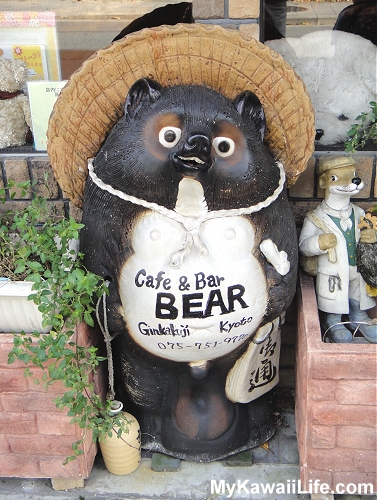 Café Bear is a little off the tourist route, but it is quite easy to find. After you leave Ginkaku-ji, head straight down the shopping street. Instead of turning left at the Philosopher's Walk, keep going straight ahead, on the left side of the road. You will pass a bus stop. Keep going for a few minutes and you will find Café Bear on your left.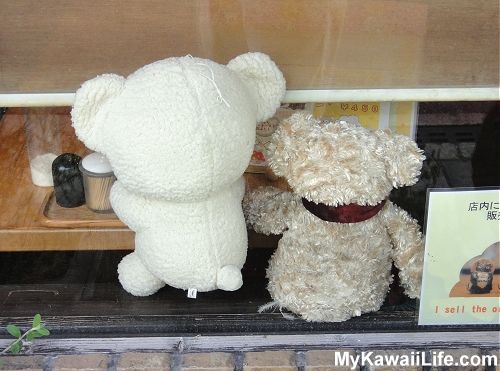 It's quite easy to recognise as there are lots of bears in the window and a sign outside.
Inside is nice enough. The only problem is that they do allow smoking inside. Usually, that would put me right off a restaurant, but as it was almost closing time, it was fairly empty.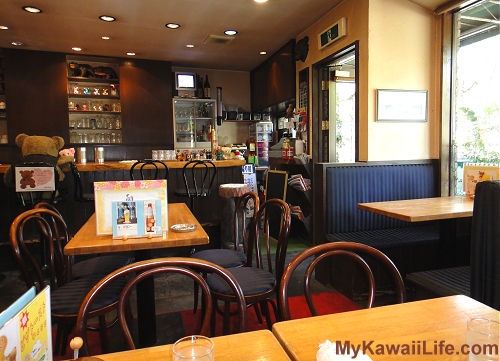 There isn't a lot of theming at this Café. You won't find bear-shaped cakes or the like on the menu. However, scattered around the room are lots of cute teddy bears. The cutest and, I think, the biggest, is the brown bear who seems to permanently reside at the bar with his little pink friend.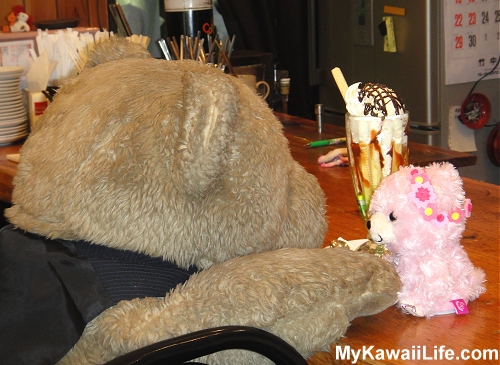 Even Duffy and Shellie-May make an appearance in a cubbyhole in the wall.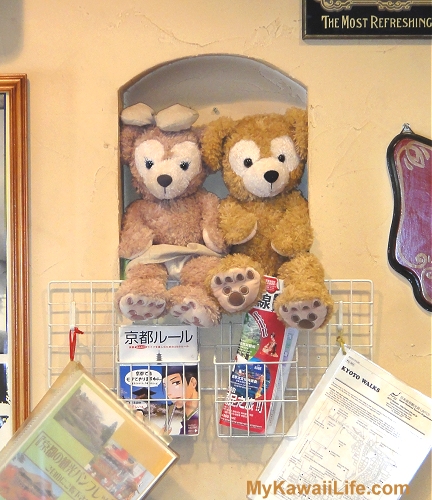 We did not get to sample much from the menu. We arrived only 15 minutes before closing, so we opted for something quick and filling – a plate of fried rice.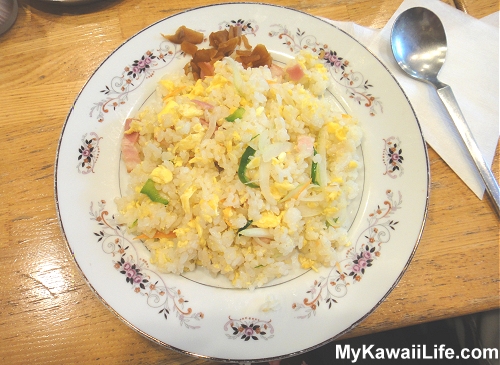 It was a fairly simple meal, but very tasty and satisfying. Overall, I was glad we stopped by this cute little café. If you'd like to visit one day or just think it's cute, please pin my pictures to Pinterest. Thank you. 🙂