Urouro Traveler Letter Sets
I found these Urouro Traveler letter sets in Japan last year and just thought they were adorable. They combine two of my favourite things – cute kawaii bears and travelling. 🙂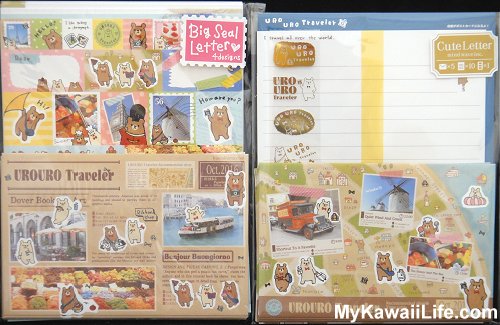 Urouro apparently means 'to wander aimlessly.' I love this idea. When we travel, we love to have plenty of time to just wander around and explore our location without a set timetable.
Both letter sets were released by popular kawaii brand, Mind Wave. The letter set on the left features four different designs while the letter set on the left is a single design set.
The first design in the big set is probably my favourite: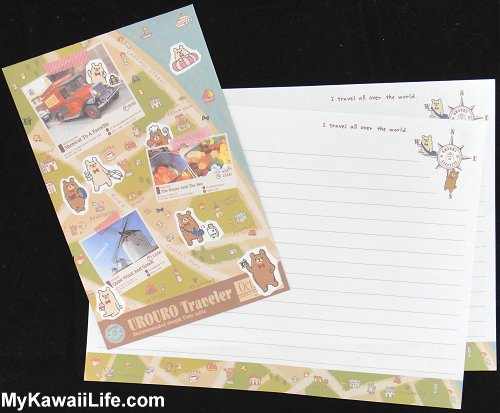 I love the map theme and the cute little north / south image in the top right corner.
The second design is perfect for fans of washi tape: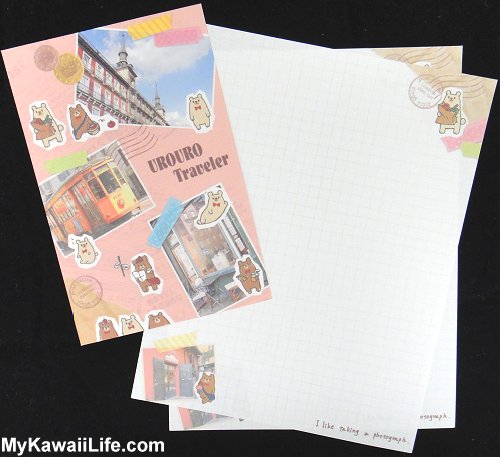 It looks a little like a scrapbook or travel journal with images of photos supposedly taped on with washi tape. I like how the paper has a grid pattern too, instead of the regular straight lines.
The third design follows a postage stamp theme: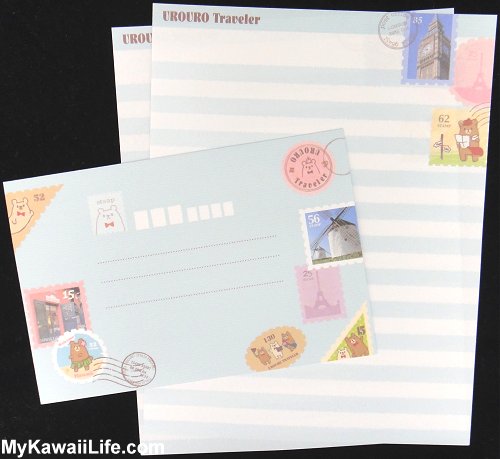 I particularly like the envelope from this design and the different shaped stamps scattered around its edges.
The last design from the large Urouro Traveler letter set focuses on being a tourist.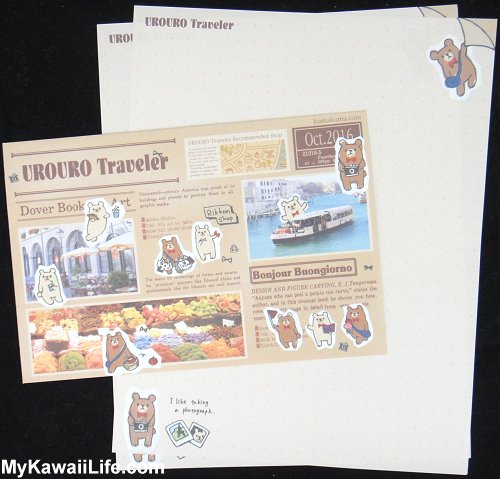 It features a cute little bear with his camera going out and seeing the sights.
The large letter set also came with a big sheet of Urouro Traveler stickers: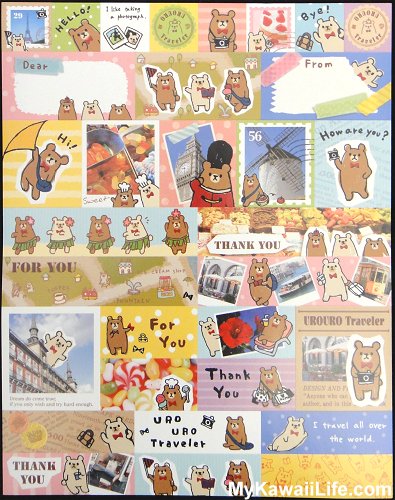 I love the hula dancing bears! Lol. I don't think I'll ever be able to bring myself to use these stickers. They are just too cute!
I haven't actually opened the single design Urouro Traveler letter set, but as you can see, it follows a very similar theme to the others. The envelope features a map motif, while the paper features three cute little bears at the bottom and the cute north / south image at the top.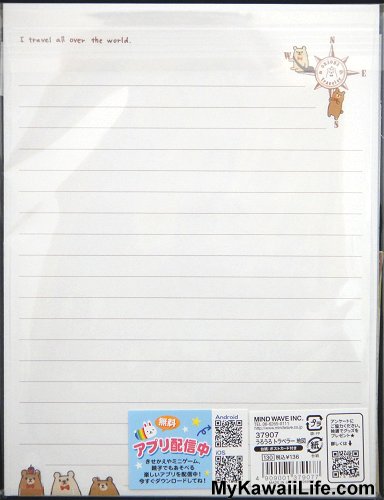 I hope Mind Wave will release some more items featuring this theme. I'd particularly love to find some Urouro Traveler stickers…or perhaps even some more Urouro Traveler letter sets. 🙂