My First Trip To Japan
Since booking our trip to Japan, I have been reminiscing over past trips. I first visited Japan in 1996. It was a three day stopover in Tokyo on the way home from Paris. I was a poor uni student at the time and travelling with my Mum.
It was a very short stay, but we still had time to visit Ginza, Asakusa and, of course, Disneyland. I even got to meet up with a penpal. It was a wonderful stay and certainly enough to get me totally addicted to visiting Japan. 🙂
Sadly, I did not have much spending money on my first trip so I came home with very few souvenirs. One of my favourite finds though was this little Pluto ornament from Tokyo Disneyland: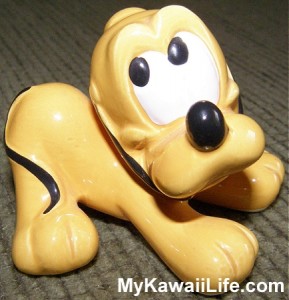 I also started my collection of Disney tins on this trip with my first Tokyo Disneyland tin. It's small, but cute: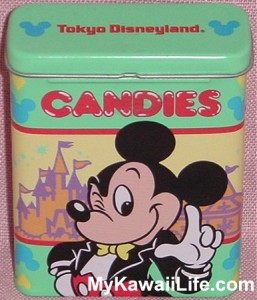 Since then, Disney tins have become one of my favourite souvenirs from Japan and my collection has grown to well over 50 of them. They are always so cute and come with various sweets and snacks. The only problem is finding somewhere to display them all. Perhaps I will share more of them with you here in future blog posts.
Since that first trip, I have found lots of fun places to shop. Ginza has some great shops for kawaii and stationery fans. I've included my favourite shops in my Kawaii Shopping in Tokyo guide. Asakusa is also great for shopping, although more for Japanese souvenirs and food.
We are still finalising our itinerary for our upcoming trip. It's hard to fit everything in! Sadly, we won't be able to visit Asakusa this time around, but we will be heading back to Ginza and Tokyo Disneyland…so I'm sure I'll be writing about them both again soon. 🙂