Kawaii Letter Sets Swap
Yesterday was another wonderful mail day for me as I received an envelope full of cute kawaii letter sets from my friend, Carla. They are a sweet mix of letter sets from both Sanrio and San-X…and I love them all! Thank you so much Carla!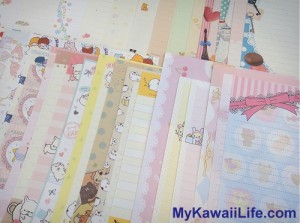 Once again, it was too hard to fit them all into one photo. The San-X sets include characters like Toromi (the French bulldog), Nyankpuku (the lucky cat), Rilakkuma and one of my favourites, Mamegoma: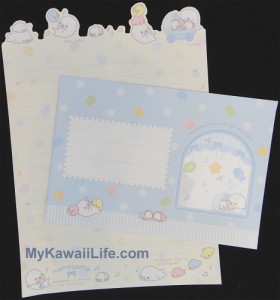 There were also several adorable Sanrio letter sets featuring characters like Hello Kitty, Little Twin Stars, My Melody and Charmmy Kitty. I have to admit that I haven't been a fan of Charmmy Kitty for long. I usually prefer the earlier characters from the 90s (like those that came out when I was at school). However, she's just too cute and she's quickly becoming one of my favourites.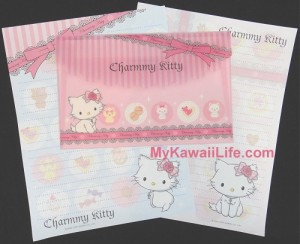 One of my favourite Sanrio letter sets from Carla is this sweet My Melody letter set. I just love the soft pastel colours.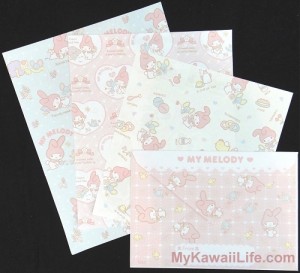 Carla also included some regional Hello Kitty memo sheets. She knows how much I love regional Hello Kitty goods that are only sold in Japan 🙂 These memos look like the come from Kinkaku-ji (the Golden Pavilion) in Kyoto. I visited Kinkaku-ji many years ago in the pouring rain. We are hoping that on our upcoming trip to Japan we will have some nice weather so that we can see the Golden Pavilion in the sunlight. Fingers crossed!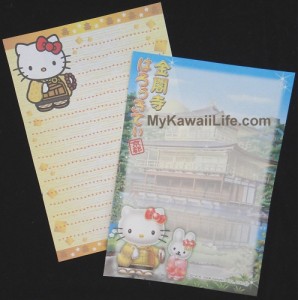 Thanks for a wonderful swap Carla! Mail from you always makes my day!