Hello Kitty Letter Sets
Since I've been blogging about all this shopping in Japan, I thought I would share some more of my kawaii finds with you – five Sanrio Hello Kitty letter sets. I found all of these at various stationery and kawaii stores in Osaka and Kyoto.
My favourite Hello Kitty letter set is this sakura (cherry blossom) themed set: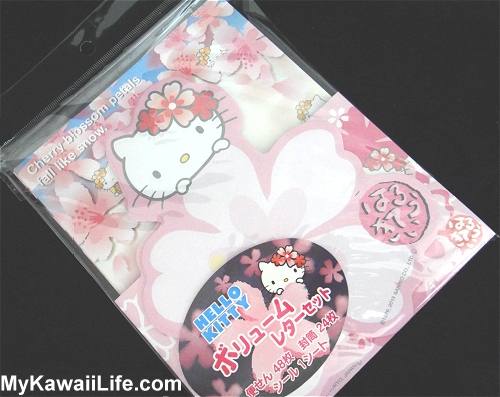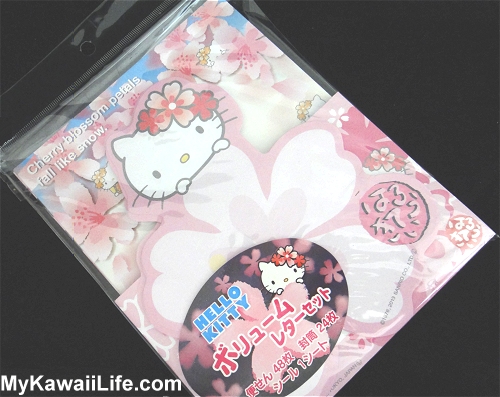 I love Japanese-themed Hello Kitty letter sets so you can imagine how excited I was to find this set. Unfortunately the quality of the paper isn't very good, but it is still super cute. It comes with 48 sheets of paper (4 designs, 12 of each), 24 envelopes (4 designs, 6 of each) and a small sheet of stickers.
I particularly like the die-cut set. So kawaii!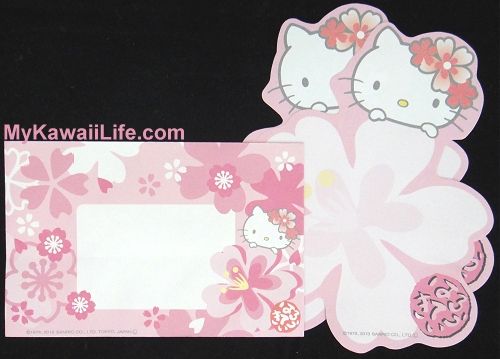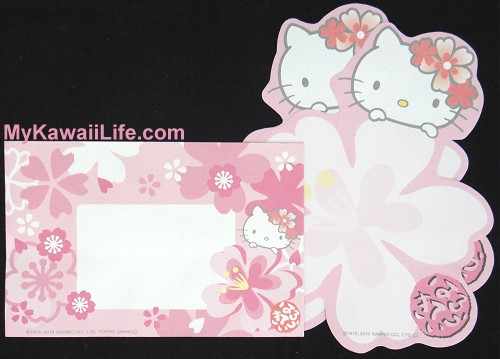 The other three sets are quite similar to each other, but in different colour schemes – pink, black and blue.
The next three sets are Hello Kitty letter sets that a friend asked me to find in Japan so I was very happy to find them. 🙂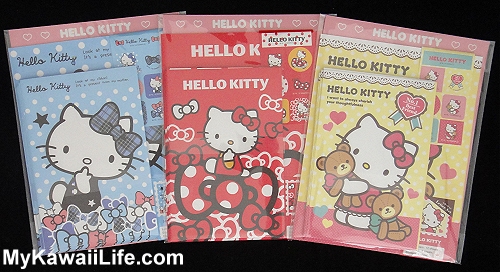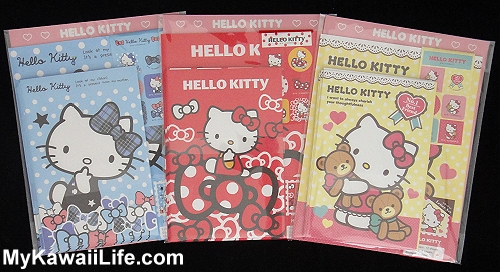 Each set is a single design letter set with 12 identical sheets, 6 co-ordinating envelopes and a small sheet of stickers. The teddy bear design is my favourite but the other two are growing on me more and more. 🙂
The final set was also on my friend's wish list.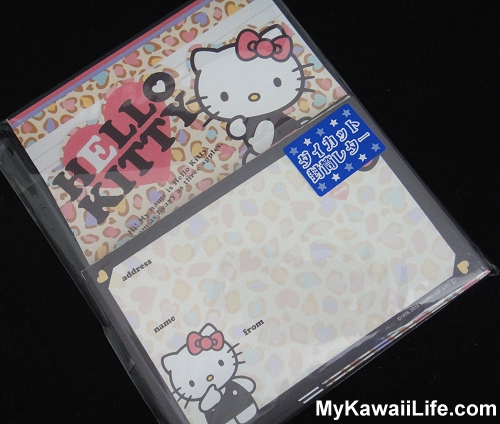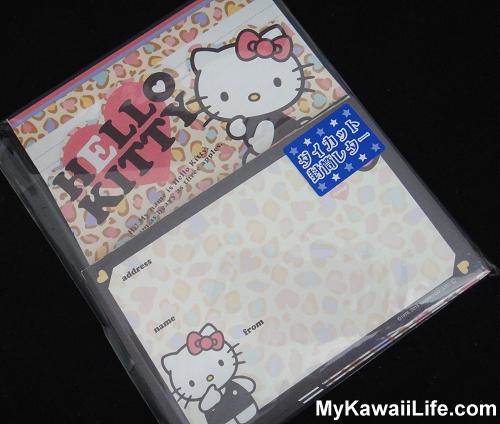 This letter set was released under license by Kamio (under the name Cute Model). It features an adorable heart-shaped animal print theme. It comes with 32 sheets (4 designs, 8 of each) and 16 envelopes (4 designs, 4 of each).
These aren't the only Sanrio letter sets I purchased in Japan, but I will save the rest for another time. I hope you've enjoyed this post. If you have, please pin these Hello Kitty letter sets to your Pinterest.