Hello Kitty Japanese Regional Stickers
Hello Kitty stickers are everywhere in Japan, but the ones I really love are the regional sheets. These are Sanrio stickers designed to represent a specific region of Japan, a particular place or an event. They are a little more expensive than other Hello Kitty stickers (they usually cost between 360Y and 420Y each) but they are very cute.
These are the regional Hello Kitty stickers I found on our recent trip:

I found twenty different sheets in total. Not all of them were where I expected to find them. For example, I found this sheet representing Yamaguchi (an area in the south of Japan) in a store in Chiba (an area south east of Tokyo).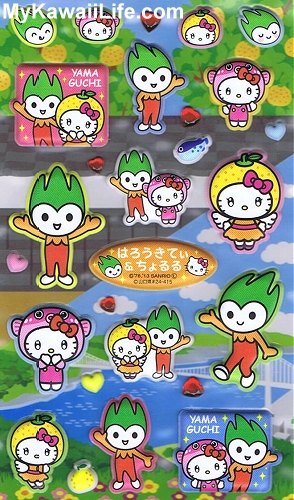 And this sheet was a lucky find when visiting an aquarium with friends: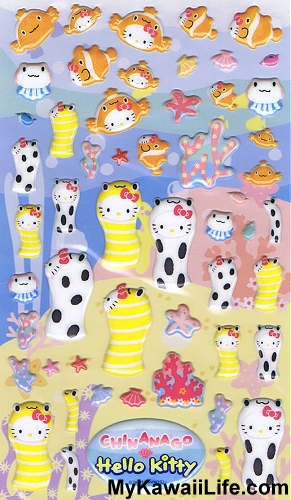 I even found matching memos and phone charms (which also came home with me).
Some of the best regional Hello Kitty sticker sheets are those that represent somewhere we visited on our holiday. They not only make a nice addition to my collection but they also serve as a souvenir and a cute reminder of our trip. For example, I found these stickers at Okayama castle: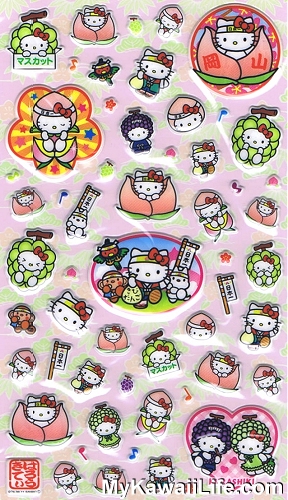 Okayama is famous for their grapes and the legend of Momotaro, otherwise known as 'Peach Boy'. Momotaro was found inside a peach. When he grew up, he befriended a monkey, a dog and a pheasant, and together they defeated the ogres that had been terrorising the area. The stickers show both Hello Kitty as Peach Boy and grape Hello Kitty. Every time I look at them, I will remember our visit to Okayama.
It's almost impossible to choose my favourite Hello Kitty stickers, but if I have to narrow it down, the ones I like most tend to be the ones that look the most Japanese. I love it when Hello Kitty is dressed in a traditional Japanese kimono or is surrounded by sakura (cherry blossoms), like on this sheet of Hello Kitty stickers: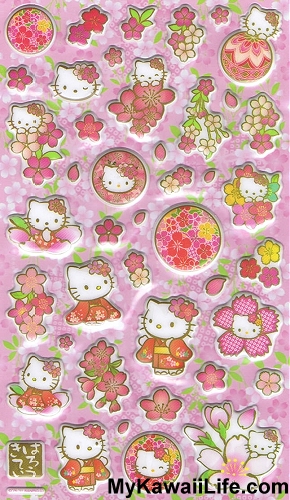 But my absolute favourite from this trip, is these Hello Kitty fish stickers: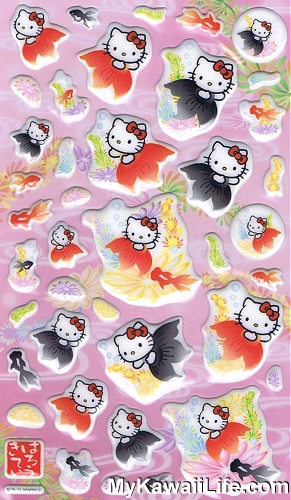 Which Hello Kitty stickers are your favourite?