Hello Kitty Bunny Candy
My favourite Hello Kitty theme from Sanrio is Hello Kitty as a pastel bunny rabbit. I fell in love with this line as soon as I saw it and bought everything I could find with it (mostly letter sets and memos). So, when I came across some candy in the same theme in Japan, I couldn't help myself…I just had to buy it. I didn't even care what the candy was – the packaging had me sold. Lol.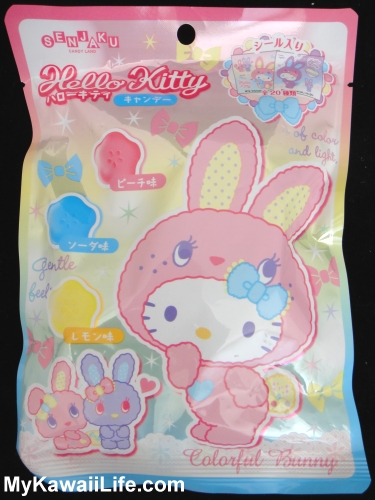 To be honest, I am not a big fan of most hard candy…give me chocolate any day. But, this one was just too cute to resist. Having said that, I bought this on our first night in Japan and I did not open it until today (about 5 weeks later!). I carried it all over Japan and then home with me.
But, today I thought I would finally open it and see what was inside. This was what I found: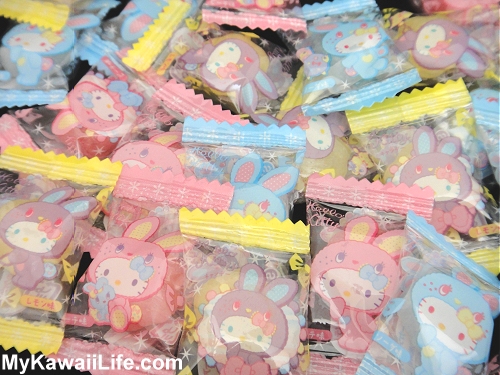 Even the individual packaging inside is cute! Each packet features a picture of Hello Kitty as a pink, purple or blue bunny rabbit. There are nine designs in total.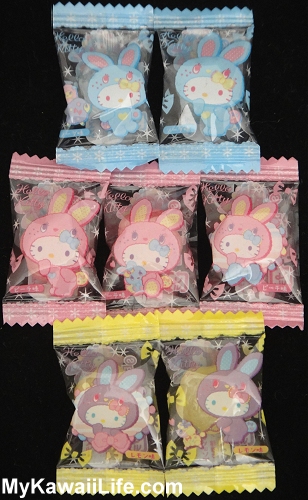 You even get a cute little sticker: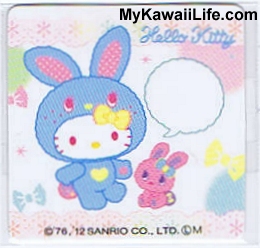 I'm not even sure if I will eat them. I might try one of each flavour and then give the rest away. Perhaps I'll slip some inside some Christmas presents. What do you think? 🙂